What are Custom Kitchen Cabinets?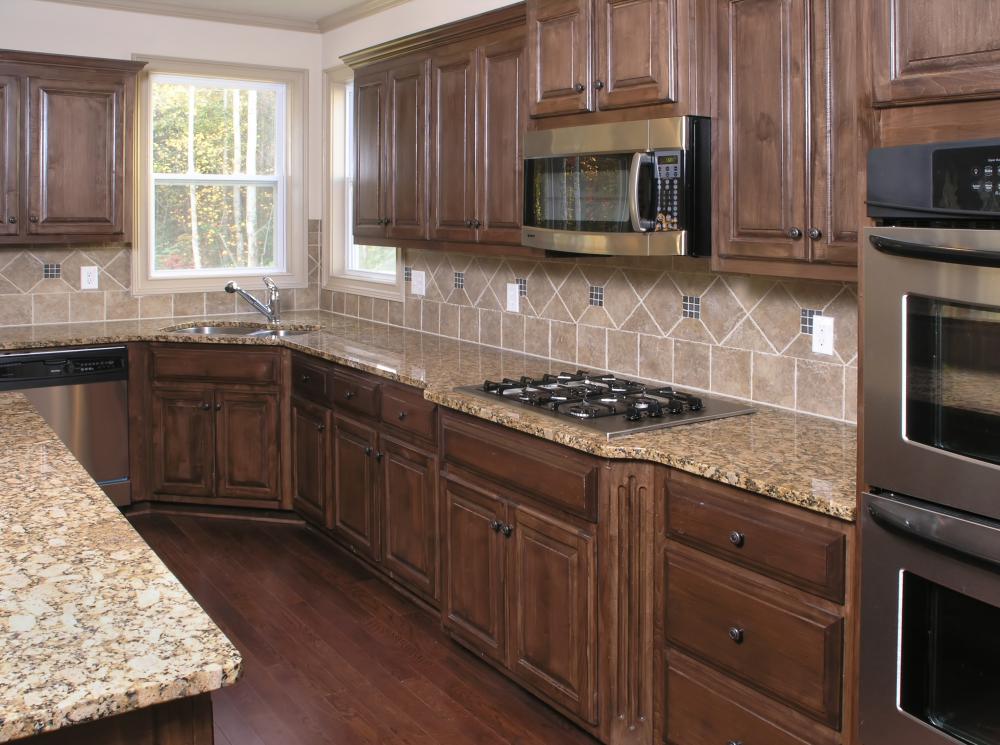 Custom kitchen cabinets are the opposite of ready made cupboards for kitchens. Rather than purchased premade and ready to install, a custom kitchen cabinet is designed and built to the homeowner's unique tastes. Advantages of custom rather than ready made kitchen cabinets include the choice of materials and cupboards built to suit the home owner's unique storage needs.
For example, many ready made tall kitchen cabinets feature shelves throughout. A homeowner may prefer to have some drawers as well as shelves. Another homeowner may prefer built-in recycling bins. Custom kitchen cabinets not only can be made to suit the kitchen's decor and color scheme, but also allow the homeowner specific storage that really works.
Custom kitchen cabinets are the ideal choice for those with higher budgets who want features that ready made cabinets don't offer. Since the cabinets are built in the home, the cost is more than premade kitchen cupboards that require only standard installation. The homeowner isn't limited by what can be found in kitchen design showrooms. If he or she wants stainless steel rather than wood cabinets, a home building contractor experienced in working with metal can create a kitchen cupboard design made to work in metals.
Cabinet makers can craft custom kitchen cabinets from many different woods. Many premade kitchen cabinets are made of birch. Custom kitchen cabinets can be made from any workable wood the homeowner wants, as well as feature any type of finish. The homeowner meets with a cabinet maker to discuss possible kitchen cabinet designs.
Cabinet makers work with clients to create their unique kitchen cabinets. Originality is important since the homeowner is paying for custom work. If a homeowner finds ready made cupboard designs he or she likes, then choosing custom kitchen cabinets may not be worth the extra costs involved. The cabinet maker's labor time plus the cost of quality, unique materials can make the price of custom cupboards much more expensive than store bought, ready made kitchen cabinets.
The look of quality hand-crafted cabinets built to the homeowner's tastes is well worth the extra cost to many people. Premium materials and custom cabinet work can also increase a home's value. When planning custom kitchen cabinets, homeowners need to assess their storage needs as well as narrow their choices for cabinet material, finish and hardware. Looking at premade kitchen cupboards and expanding on their design is a good start when considering having custom cabinets created. For instance, extra storage shelves may be built on the outsides of cabinets or special appliance storage units could be added under the cupboards.
Kitchen with custom hardwood cabinets.

By: Dmitry Naumov

When making custom kitchen cabinets, a miter saw is ideal for making precise crosscuts.

By: Elenathewise

Some custom cabinets have clean lines, in keeping with a contemporary design kitchen.

By: Photographee.eu

Custom-made kitchen cabinets are built specifically for a particular kitchen.

By: Visionsi

Many modular kitchens have cabinets that are customized.