Croquettes are a popular choice for appetizers or entrées in many different parts of the world. As a combination of meat, grains, and vegetables that is battered and fried, the croquette has many variations that can make use of just about everything in the kitchen.
Perhaps the most common types of croquettes are those that include seafood as a main ingredient. Fish croquettes make good use of minced fish, crab meat, tuna, flaked salmon, and many other similar seafood items. Combined with cheese and potatoes that have been finely grated, the croquette is formed into a ball. Before cooking, the croquettes are dipped into an egg batter, then rolled in breadcrumbs.
While the croquettes can be baked, they are usually fried. Fried croquettes can be prepared in a frying pan or cooked in a deep fryer. Either way, the crispy exterior of the croquette is the perfect compliment to the moist and tasty inside of the dish.
Along with seafood, poultry can be used to good advantage in croquettes. Before beginning to mix the ingredients together, it is a good idea to chop the chicken or turkey meat so that the appearance is almost flaked. This will make it much easier to combine the cheese and potato with the meat choice. Chicken croquettes should be fried in a similar manner to those made with seafood. The best results often are with the use of a deep fryer.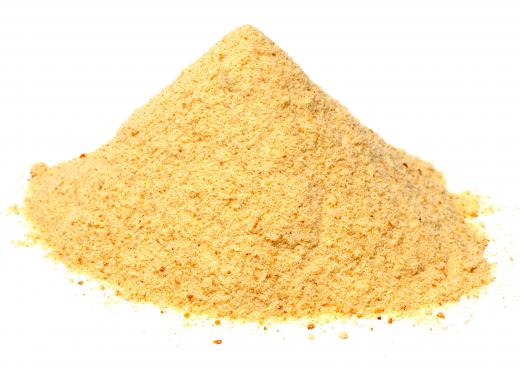 Even ground meat such as ground sirloin or ground beef can be used to create tasty croquettes. As with all the meats, make sure to precook the ground meat and drain off any excess fat. Mix with the basic grated potato and cheese, dip in the egg batter, roll the croquette in breadcrumbs and then fry. The flavor of the ground meat will work well with the cheese and potatoes and provide an excellent treat for everyone.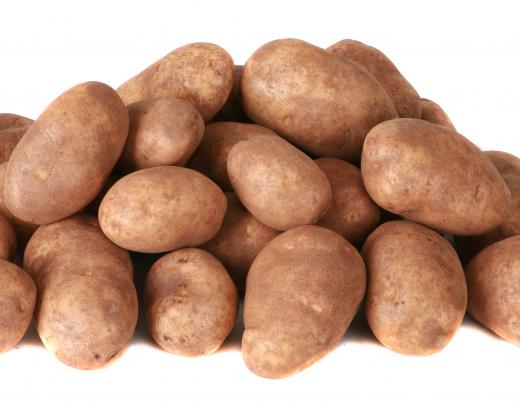 It is important to note that other ingredients can be used to vary the recipe. For example, cooked brown or white rice can be substituted for potatoes. Including green onions in the mix will add another level of taste to the croquettes. Basically, any ingredient that can be combined with others, rolled into a ball and then dipped and fried will work fine in the preparation of croquettes.
Finding recipes for croquettes is not difficult at all. There are a number of cookbooks devoted to both meat and vegetable croquettes, as well as plenty of interesting recipes on the Internet. A relatively simple item to use make for parties and casual dinners, croquettes need very little preparation time and are always a big hit.
AS FEATURED ON:
AS FEATURED ON:

By: Lusoimages

A frying pan, which can be used to make croquettes.

By: Vidady

Breadcrumbs are used to coat croquettes prior to cooking.

By: James Martin

The most common croquettes include finely grated potatoes.

By: SunnyS

The most common types of croquettes are those that include seafood, such as salmon, as a main ingredient.