What Are Crock-Pot® Swedish Meatballs?
Crock-Pot® Swedish meatballs is a dish consisting of meatballs, noodles, and a sour cream-based sauce that is cooked slowly in a Crock-Pot® slow cooker. Many Crock-Pot® Swedish meatball recipes are variations of the traditional Swedish meal. Recipes may call for the use of condensed cream soup as the base of the sauce that the meatballs are cooked in. Sour cream is typically added to the Crock-Pot® about 30 minutes before the dish is served. Both fresh and frozen meatballs can be used, depending on personal taste and what is available.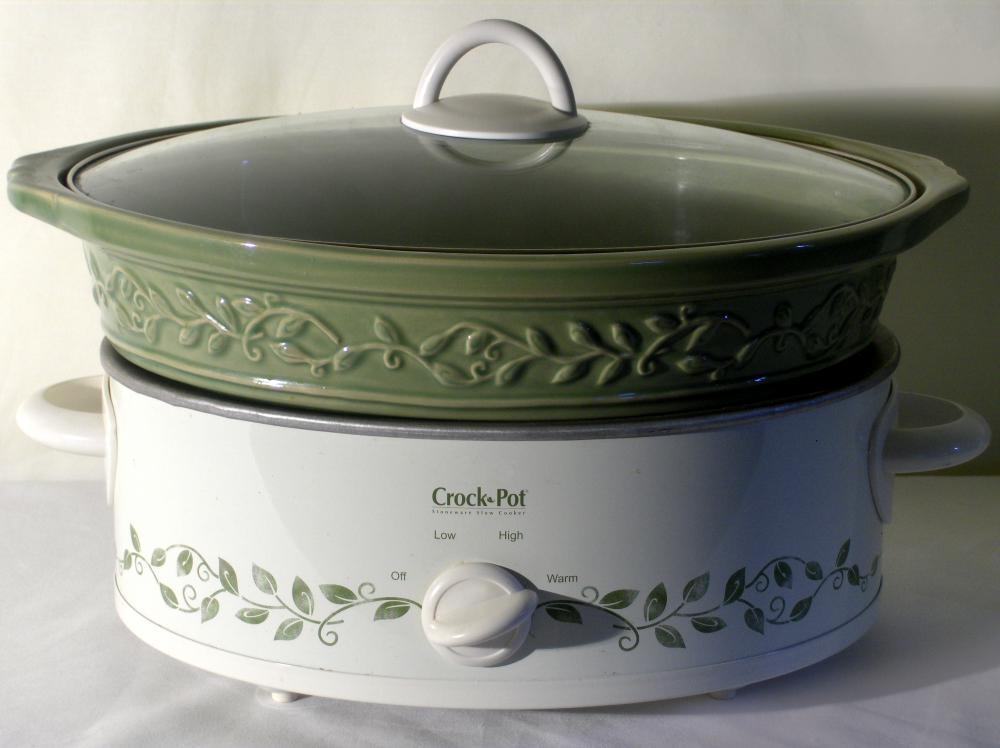 Meatballs are the main component of this recipe. A person making Crock-Pot® Swedish meatballs has the choice of using frozen meatballs, raw meatballs, or freshly made, cooked meatballs. While raw meatballs will cook in the Crock-Pot®, most people prefer to brown them first for a better taste and texture. Using frozen meatballs cuts the preparation time required for the dish, but the cooking time usually has to be extended to ensure that the meatballs are fully warmed through.
The sauce served with Swedish meatballs is rich and savory, with a strong sour cream taste. A number of recipes for Crock-Pot® Swedish meatballs require the use of condensed cooking soup, such as cream of mushroom or cream of celery, as an easy base for the sauce. A small amount of milk may be added to the soup, and this is the liquid that the meatballs cook in. For more flavor, onions, garlic, or other herbs and seasonings may be added to the sauce. The sour cream is typically mixed into the Crock-Pot® during the last 30 minutes of cooking, and flour may be used to thicken the sauce if it is too thin.
Swedish meatballs prepared in a slow cooker are traditionally served over noodles, but some variations include serving them over mashed potatoes or steamed rice. The most common type of noodle served with this dish are egg noodles, but any type of pasta may be used. Some recipes call for the noodles to be cooked in the Crock-Pot®, while other recipes may suggest preparing the noodles in a pot of water on a stove top.
Crock-Pot® Swedish meatballs generally require either six to eight hours of cooking time on a low heat setting, and four to six hours of cooking on a high heat setting. Many base recipes for this dish are simple to prepare, which makes this a popular option for a weeknight dinner. After all of the ingredients are in the slow cooker, the dish does not require any hands-on cooking.
A bowl of sour cream, which is used in making Crock-Pot® Swedish meatballs.

Crock-Pot Swedish meatballs should be cooked for 6 to 8.