What Are Cream Cheese Muffins?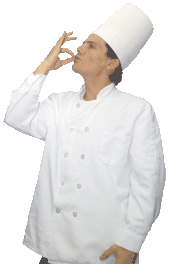 Cream cheese muffins have soft centers filled with cream cheese. They are delicious for breakfast or as a snack any time during the day. To make exciting cream cheese muffins, bakers use additional fresh or frozen ingredients such as bananas, strawberries, or pumpkin. Blueberries, raspberries, and even lemon curd-flavored cream cheese muffins can be excellent sweet treats that are also low in carbohydrates.
These muffins taste a little like cheesecake and freeze well when stored in airtight containers. The soft cream cheese filling is interesting to bite into and contrasts well with the harder exterior. Cooks recommend using cupcake liners so that the muffin retains its shape well.
The major ingredients needed to make cream cheese muffins are soft cream cheese, eggs, flour, and sugar. Milk, vegetable, oil, and a little baking powder are some of the other vital ingredients. To start, bakers preheat the oven and line the muffin tins with cupcake liners. They combine baking powder, sugar, salt, and flour together in a bowl and mix it thoroughly. Eggs added to milk and vegetable oil come together in another large bowl.
All that's left is to add the flour mixture to the egg mixture and stir a little until it is slightly moist. Next, bakers add sugar to the cream cheese and combine them well. Afterward, they add half of the cream cheese mix to the muffin batter and gently mix them together. The batter then fills the muffin tins until they are about two thirds full.
The other half of the cream cheese mix is for the center of the muffins so that they have gooey interiors when baked. Putting a dollop of the cream cheese onto each muffin top and pushing it into the batter gently using the back of the spoon is how to create that yummy center. To give the muffins a crinkly sweet taste, chefs sprinkle a little all-purpose flour mixed with butter and sugar all over the muffin tops.
The cream cheese muffins are done when they turn a lovely golden-brown color. To check if they are done, bakers insert a wooden pick into the side of any muffin and see if it comes out clean. When done and removed from the tins, the muffins need to cool on a wire rack.
To make fruit-based cream cheese muffins, bakers add mashed fruit to the batter. For instance, the flavor of tart raspberries contrasts very well with the soft cream cheese center. Cinnamon and other spices in the topping mix can add additional taste.


Chef