What are Common Side Effects of Cosmetic Surgery?
Each year, millions of people elect to have cosmetic surgery. Prior to having these procedures performed, patients are informed of the benefits and risks associated with these types of operations. The benefits of cosmetic surgery are quite obvious: looking younger, feeling younger and correcting undesirable aspects of or defects in appearance. There are, however, many potential physical and psychological side effects, some well-known and others not as widely understood. Some of the possible side effects of cosmetic surgery are pain, infection, scarring, swelling and psychological effects such as regret, depression and anxiety.
Many side effects of cosmetic surgery are possible with any type of surgical operation. Changes in body chemistry, negative reactions to anesthesia, pain, and infection are examples of potential surgery side effects. Cosmetic surgery, however, carries some risks that are atypical of other surgical procedures, such as change in appearance and mental health problems.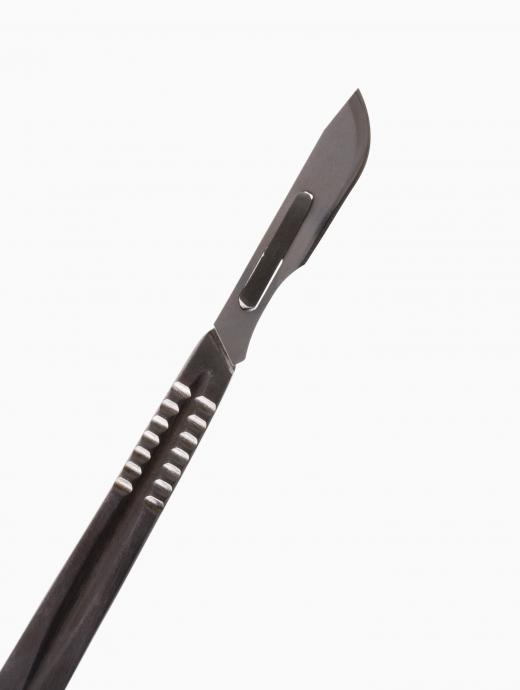 The first obvious side effect all patients experience after cosmetic surgery is a change in appearance. Although this change is exactly what the patient requested, and many doctors use computer imaging software to show the patient what he or she will look like after surgery, the experience of looking in a mirror is quite different from looking at a computer-generated image. Many individuals are satisfied after their surgery, but some people regret the decision to alter their bodies, especially when the surgery involves a drastic change.
Other patients do not follow the necessary post-surgery instructions and end up delaying the healing process, which can alter the final outcome of the surgery. Scarring and swelling, for example, are commonly experienced when individuals do not obey the doctor's recommendations. Cosmetic surgery is often very invasive, and doctors have to work diligently to minimize or hide scars without complications introduced after the operation.
Another side effect has less to do with the actual surgery and more to do with the expectations individuals set for changes in their lifestyle, success or love life after undergoing cosmetic surgery. Many people elect to undergo this procedure because they believe it will serve as a panacea — a cure for all of their problems. If these problems fail to improve, though, mental health problems such as depression and anxiety can result. Some people then elect to have additional cosmetic surgery, thinking that another procedure will improve their situation, resulting in a vicious cycle and addiction to cosmetic surgery. If patients have any history of psychological disorders, cosmetic surgery can increase the risk of additional or exacerbated mental health problems.
AS FEATURED ON:
AS FEATURED ON:

By: iofoto

Cosmetic surgeries are often performed with a scalpel.

By: Gennadiy Poznyakov

All surgeries, including cosmetic surgery, have risks.

By: Mikhail Malyugin

Bruising and swelling are normal parts of the cosmetic surgery recovery process.