What are Common Group Interview Questions?
A job interview is often a time for candidates and hiring managers to meet for question-and-answer interaction. Among the types of interviews used by corporations is the group variety, in which candidates may meet with multiple members of the organization. Group interview questions are often general in nature and may ask candidates to describe themselves, highlight how a difficult situation was handled, where they hope to be in five years and what was liked or disliked most about a previous position. Additional group interview tips include shaking hands and making eye contact with each panel member followed by individual thank you notes.
Group interviews may be used in one of two scenarios. The first may involve multiple job candidates who interact together with one or more interviewers. Participants often break into smaller groups, which helps interviewers designate strong candidates. The second scenario is often referred to as a panel interview, in which one candidate meets with several different team members at once. The chief executive officer, senior executives and/or middle managers may all be present.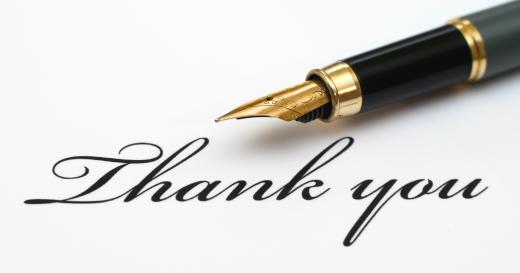 Group interview questions usually do not pertain to individual aspects of a job opening. Instead, they are often used to determine candidate qualities. Characteristics such as leadership, presence, speaking abilities, communication techniques and interpersonal skills may be commonly examined during a group interview. Coping mechanisms for stressful situations may also be reviewed with these interactions.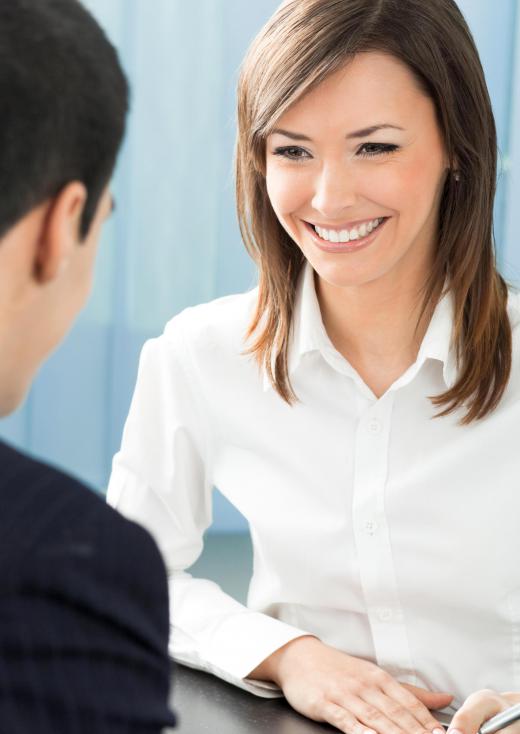 One likely way of standing out in a group interview is to be prepared. As a result of the common nature of group interview questions, candidates may be able to formulate answers prior to the actual meeting. For example, some interviewers like to ask candidates how they would describe themselves. This is often an opportunity for the candidate to relate his or her self to the job. Thus, a concise answer may depict one as a team player, an analytical thinker or strong leader.
The candidate's answer to this question may also demonstrate one or more professional behaviors in action. Examples often include honesty, motivation or tenacity. When both responses are connected, they may paint a clear picture of the candidate's personal and professional natures. A sample answer may therefore describe honesty and strong provision of customer service, with details from a previous experience.
Drawing upon previous experiences may be necessary when answering other common group interview questions as well. For example, candidates must sometimes discuss how a difficult situation was handled. This question not only helps the interviewer know what is defined as difficult, but also demonstrates the candidate's ability to work under stress. Strong illustrations of such situations may include firing an employee, communicating with a distraught client or improving sales during an economic slump.
Some interviewers will ask a candidate where he or she hopes to be in five years. In many cases, a safe but thoughtful answer may be the best approach, in which the candidate expresses hope for a position of leadership or to be regarded as a true professional. Candidates may also use this question as a way of learning what internal opportunities could exist in the future. An answer may then be drawn from that information as well.
If one of the interviewers is testing for incompatibilities, he or she may ask what was liked or disliked most about a candidate's previous job. One possible way to answer this is by listening for information about the open position or company and using it. The key is to remain positive and avoid making negative statements about previous co-workers or employers.
Additional tips can also help when preparing for a group interview. For example, etiquette often requires shaking hands with and distributing a fresh resume copy to each panel member. When answering, candidates should often make eye contact first with the one who asked the question and then with each additional interviewer. If asking a question, candidates should often address one person.
After the group interview, candidates may thank the panel or interviewers for the opportunity to meet. Etiquette often calls for sending a thank you note to each member as well. Such notes can likely be personalized by including a short message that recalls an earlier conversation with the respective interviewer.
AS FEATURED ON:
AS FEATURED ON:

By: alexskopje

A simple thank you card (or email) is a good way to follow up a group interview.

By: vgstudio

Maintaining eye contact is important when interviewing for a job.

By: contrastwerkstatt

Group interviews are usually used to determine candidate qualities.