What are Commercial Carpet Installers?
Commercial carpet installers are individuals who put down or install commercial grade carpeting. They generally work for companies that serve restaurants, office buildings, stores, and other commercial areas. Commercial carpet installation differs from residential jobs because the areas to the carpeting are often much larger than the typical rooms found in people's homes. Special training is often required in order to do the job.
The major difference between commercial carpet installers and residential carpet installers is that many commercial areas have much larger rooms than are typically found in a home. This requires the use of specialized equipment to stretch the carpeting so that it fits snugly against all walls. Installing commercial carpeting is also generally much more time-consuming than doing an install inside someone's home.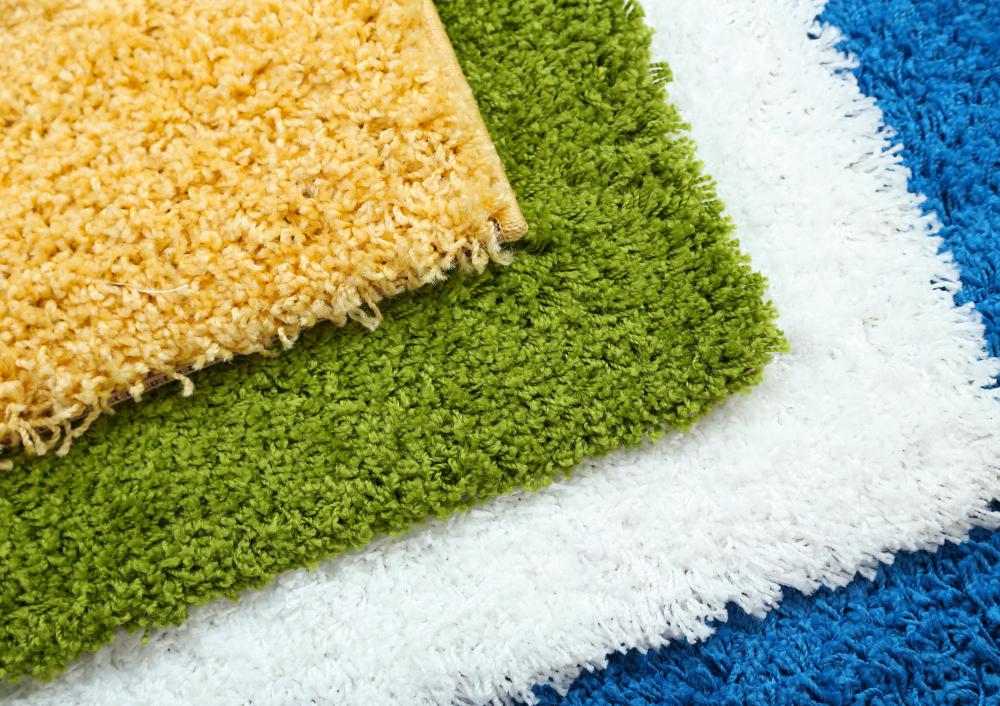 Carpet in a commercial area, especially those with high traffic, needs to be more rugged and heavy duty than that in a home environment. For this reason, commercial carpet installers must be sure that there are no defects in the carpeting or in their work. Pieces of carpeting must be connected tightly against one another and the walls and corners. This requires the use of a specialized stretching machine or device. Commercial carpet installers must be well trained in using this device to ensure quality work.
The carpet itself must also be of a higher quality than types used in homes. Heavy foot traffic can easily lead to damage and discoloration, so the commercial carpet installers must be knowledgeable about brands and types of carpet that will withstand wear and tear. Much of this knowledge comes from experience and by becoming familiar with various manufacturers.
No special schooling is usually required for commercial carpet installers Classes may be available, but many professionals in this field learn the trade by working under someone who is already experienced. Licensing may required, primarily for those who wish to start their own business. Each individual should check in his area to find out what requirements there are for becoming a carpet installer.
Many commercial carpet installers also install residential carpeting and oftentimes other flooring materials as well. These may include tile, laminate, and hardwood floors. A contractor's license, business license, and insurance may be required in some areas, although this varies based on location. Some may eventually contract out various flooring jobs to separate professionals to handle each individual type of installation.