What Are Chicken Burgers?
Cheeseburgers are an American staple that have become popular around the world. These burgers are generally made with ground beef as the main ingredient. Chicken burgers are made using the same methods but use ground chicken as the base. Many people use ground chicken or turkey to make burgers because the meat is generally lower in saturated fat, which fits better into many healthy eating plans. Chicken burgers can be prepared and cooked in the same ways as beef burgers.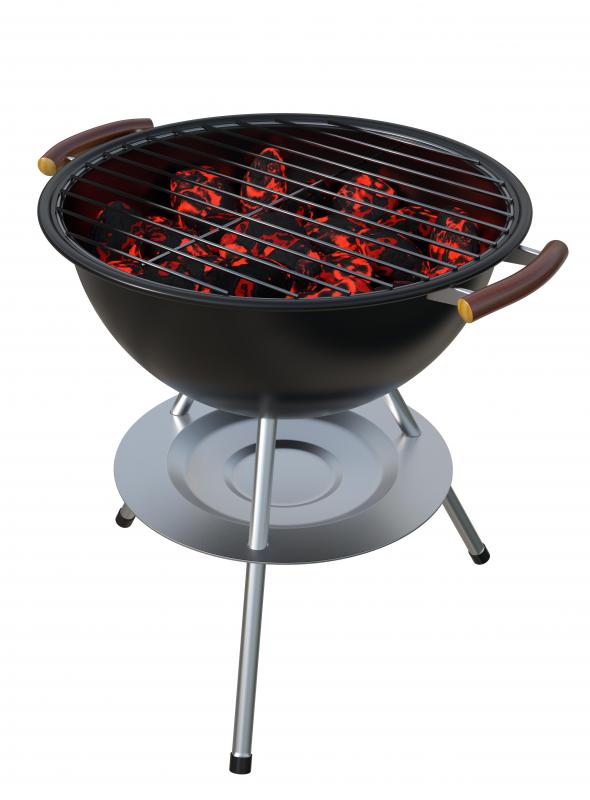 Homemade burgers can be made of nothing but meat with a little salt and pepper, or they can contain other ingredients and seasoning. Most recipes for chicken burgers will contain some seasonings and other ingredients to add flavor. The lower fat ground chicken can result in a drier burger, so sometimes sauces and condiments are added to the meat mixture before it is formed into patties. These patties can be fried, grilled, steamed or barbecued in the same way beef burgers are cooked.
There are many different types of burgers that can be made with beef, chicken or turkey. The general flavor will depend mostly on the extra ingredients that are added. A plain chicken burger with only basic salt and pepper might seem bland to someone used to juicy, seasoned beef burgers. Many different spices and sauces can help keep the chicken burgers moist and even give them a similar taste as beef burgers when certain seasonings are used.
People who want to make chicken burgers because of their lower fat content should buy white meat chicken and have it ground at the store or grind it themselves. Ground chicken can usually be purchased both fresh or frozen in most supermarkets, but it usually has a higher fat content. Pre-packaged ground chicken may also contain a lot of sodium that many people who are trying to eat healthy may wish to avoid. A chicken burger made from ground, skinless chicken breast will usually be lower in fat and sodium than one made from pre-packaged ground chicken.
Other types of burgers that many people eat as part of a healthy diet include a variety of vegetable and soy burgers. These ingredients can be incorporated into chicken burgers as well. A chicken burger with finely chopped vegetables added might even stay moister than one without them. If the chicken becomes too dry during cooking, then adding soy sauce or other moist condiments can help counteract the dryness and create a more satisfying meal.
Chicken burgers may be served during barbecues.

Chicken burgers can be grilled much as beef burgers are.

Chicken burgers contain less saturated fat than beef.