What Are Cheesy Mashed Potatoes?
Cheesy mashed potatoes are a variation of plain mashed potatoes. To make these potatoes, cheese is added to cooked homemade or instant mashed potatoes. Several different types of cheese can be used, including cheddar and American. Other ingredients, like chopped garlic or bacon pieces, can also be added. They can then be served with additional cheese sprinkled on top.
Homemade cheesy mashed potatoes are made from whole potatoes. Most people prefer to peel the potatoes before they are cooked, but the peels can also be left on for added flavor and texture. The potatoes are usually cut into large chunks before they are boiled. Once the potatoes are tender, they can be drained, mixed with cream and butter, and mashed with a large fork or potato masher. They can also be beaten with an electric mixer for a creamier texture.
Instant mashed potatoes can also be used to make cheesy mashed potatoes, and this option is usually a little simpler and less time consuming. Dried potato flakes are usually mixed with milk, water, and butter before they are cooked. Cheese can be added to plain instant mashed potatoes, but some instant potatoes come with cheese flavor already added.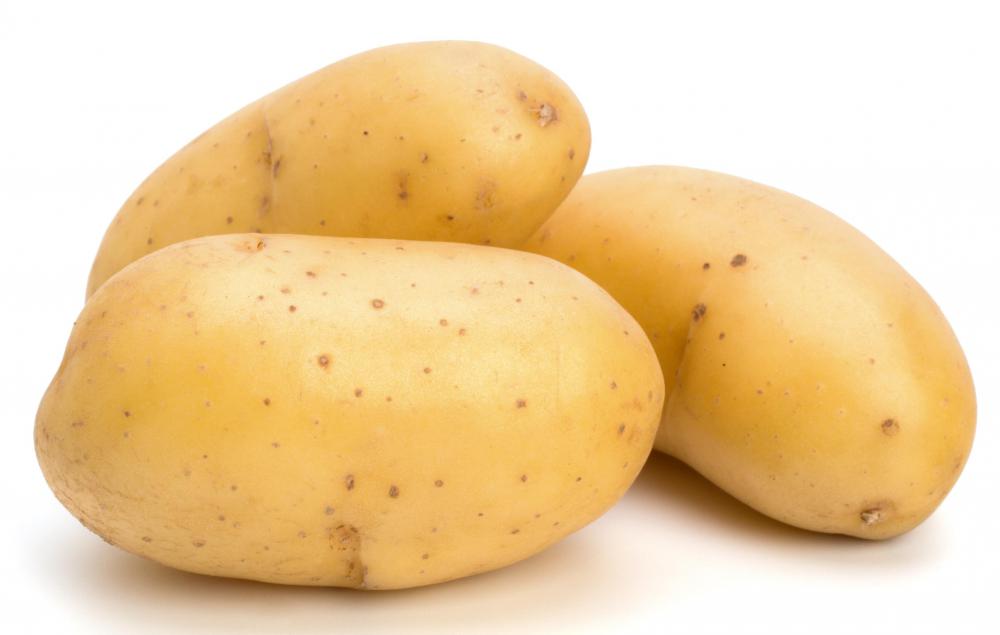 Nearly any type of cheese can be used to make cheesy mashed potatoes, but cheddar and American are typically the most common. Swiss cheese, Parmesan cheese, goat cheese, and mozzarella cheese can also be used. Hard cheeses are usually shredded or grated before being added to the hot mashed potatoes. Soft cheeses, including cream cheese, can usually simply be cut into chunks. The cheese is typically stirred into very hot mashed potatoes until it is completely melted and mixed in with the potatoes.
For added flavor, other ingredients can also be added to cheesy mashed potatoes. Minced garlic and cooked onions are popular additions, for instance. Cooked bacon pieces, chopped chives, and sour cream can also be added for a baked potato variation.
Like other mashed potato dishes, cheesy mashed potatoes should be served hot. Extra grated or shredded cheese can be sprinkled on top for added color and flavor. Unlike some other mashed potatoes, cheesy mashed potatoes are not usually served with gravy on the side.
A bowl of sour cream, which is commonly used in cheesy mashed potatoes.

By: Africa Studio

Potatoes.

By: Bert Folsom

Grated Parmesan cheese can be used in cheesy mashed potatoes.

By: Natika

Cheesy mashed potatoes can be made using whole potatoes.

By: Joe Gough

Potatoes that have been drained can be mashed using a potato masher.