Carpet mats serve the dual purpose of preserving the appearance of carpeting and prolonging its life. Available in many styles and materials, some carpet mats are made for general use while others serve a specific function. For offices and commercial establishments, functionality and safety are primary concerns. Grooved, plastic mats that drain away water are suitable for building entrances, cafeterias, vending areas, and for placement near water fountains. These carpet mats typically have anti-slip backings for additional safety.
High traffic and other heavy wear areas such as reception desks, elevators, and floors in front of copier machines are also common commercial applications for plastic, anti-slip carpet mats. Mats made of colorful carpet inlays that form a company's logo are also popular commercial options. In addition, plastic mats made specifically for use under office chairs with casters can be extremely beneficial. Not only do they protect the carpet they lay on, they make it easier for the occupant to move about. These mats also prevent static build-up that can help protect sensitive electronic equipment such as computers and monitors.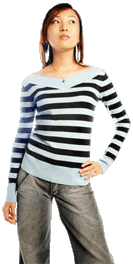 A more recent innovation in carpet protection and safety are heated entrance mats. These heating systems are designed to fit underneath carpet mats, and serve to melt snow and ice and to rapidly dry tracked-in moisture. In confining water damage to the carpet mat and by minimizing the length of exposure to moisture, the life of installed carpeting can be significantly extended.
For home use, the appearance of a carpet mat or carpet protector can be just as important as its ability to protect the rug. Plastic mats, while effective, can be less than aesthetically pleasing. Many carpeting and flooring stores offer bound carpet remnants in various sizes that can be used as mats. The color of these mats can either match the installed carpeting or can be a complimentary contrasting shade. Typical locations for protective carpet mats in the home are entrances, hallways, bedsides, and underneath dining tables.
In addition to homes and businesses, automobiles are another place where carpet mats are commonly used. Particularly in front of the driver's seat, mats can protect the built-in carpet and potentially aid in preserving the vehicle's resale value. If a vehicle does not come equipped with floor mats, automobile carpet mats can be purchased at car dealerships for specific models. These car mats are typically decorated with the manufacturer's symbol or logo. For a less expensive but equally protective alternative, generic floor mats in various shapes and sizes can be purchased at most auto accessories stores.
AS FEATURED ON:
AS FEATURED ON:

Woman with hand on her hip