Broccoli bites are a type of snack or appetizer that are made by creating a thick batter or mixture of broccoli, eggs and cheese; coating small bite-size balls of the mixture in bread crumbs; and deep-frying them in oil until crisp. Some variations on the basic recipe for broccoli bites use slightly different ingredients, such as cooked bacon, diced onions, mustard and parsley, and bake the bites instead of deep-frying them. The recipe became popular as a menu item at several restaurants, where it traditionally was served with a honey mustard dipping sauce. Homemade convenience recipes for broccoli bites use premade stuffing mixes and powdered soup mixes to achieve the taste and texture of the bites in a more timely fashion.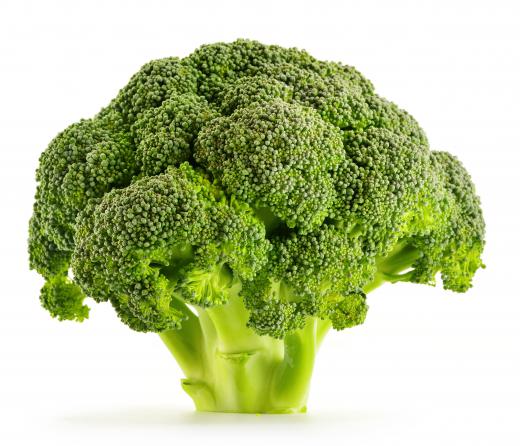 The first step in the preparation of broccoli bites is to clean and cook the broccoli. In general, only the florets, or tops, of the broccoli are used because they are intended to break down into smaller pieces. The florets first are fully cooked in boiling water, a steamer or a microwave. They then are chopped into small pieces so each of the broccoli bites will contain several very small pieces when formed.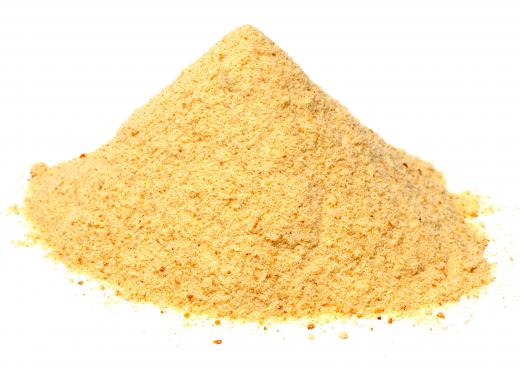 The cooked and chopped broccoli is then added to a bowl along with some cheese. The classic recipe calls for shredded Monterey Jack and Colby cheeses. Some recipes also use grated Parmesan, shredded cheddar, room-temperature cream cheese or small mozzarella cheese cubes. The cheese and broccoli are combined with a small amount of flour, some eggs and any spices that are being added. The finished mixture is then placed in a refrigerator and allowed to set until cohesive balls can be formed.
Once set, the broccoli and cheese mixture is formed into balls that are then rolled in breadcrumbs. Alternately, breadcrumbs and some milk can be added to the broccoli bites mixture and allowed to swell up to help make a firmer batter that is easier to handle. Each of the breaded bites is placed in a pot of hot oil and deep-fried until the outside is crisp and golden brown.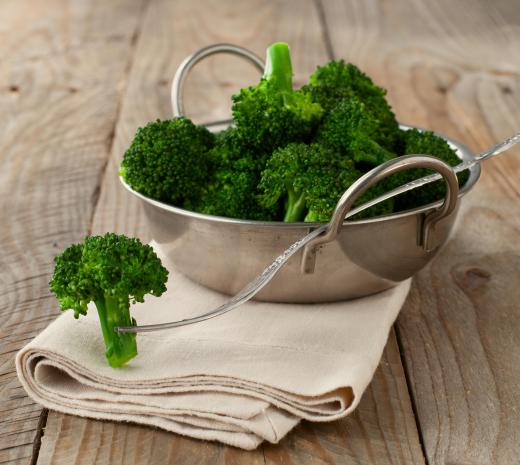 To avoid deep-frying, some recipes shape the broccoli mixture into small patties that are placed on a baking sheet. In most recipes in which the broccoli bites are baked instead of fried, the bites are not coated in breadcrumbs. Whichever method of cooking is used, the finished broccoli bites are intended to be served hot with a simple honey mustard dipping sauce.


By: Bert Folsom

Cheddar cheese is sometimes used to coat broccoli bites.

By: monticellllo

Broccoli bites are a great way to get kids to eat vegetables.

By: Vidady

Breadcrumbs are used to coat broccoli bites before cooking.

By: Cheryl Casey

Monterey Jack is used in the classic recipe for broccoli bites.

By: anjelagr

Broccoli florets are steamed, then chopped into small pieces.