What are Brain Supplements?
Many different kinds of supplements are available for different physical and mental needs. Some supplements, such as brain supplements, are created to enhance cell function in particular parts of the body. Brain health supplements are intended to increase mental clarity, memory, and other brain operations.
Supplements for brain function can be used for several different mental measures. Some herbal remedies and foods are designed to protect the brain against potential toxic harm. Others may slow or reverse the aging process to prevent the loss of cognitive function. Antioxidant defense, increased concentration and memory retention, and higher brain functions are other intentions of such brain nutrition supplements.
Brain supplements may prove to be useful in treating different conditions that lead to brain deterioration and death. The key to curing certain types of dementia, such as vascular dementia, and Alzheimer's disease may be found within brain supplements. Brain nutrients, such as antioxidant-rich foods, may also help.
Simple multivitamins can be considered brain supplements. If they contain large doses of folic acid and vitamin C, which respectively reduce the risk of stroke and promote healthy transmission of brain waves, they may help keep the brain agile when entering the senior years. A powerful energy booster, co-enzyme Q10, can provide antioxidant protection to the brain's cells.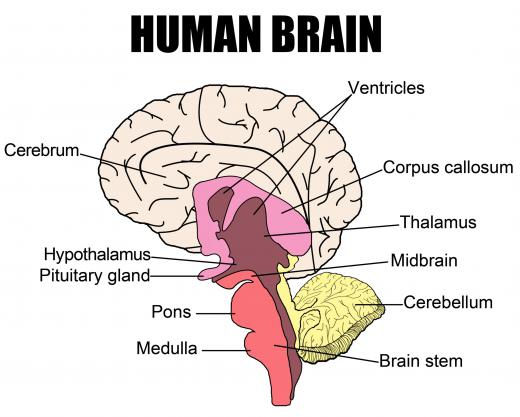 Alpha lipoic acid is another supplement that can help prevent strokes from occurring. This preventative protection is offered through the supplement's antioxidant ingredient, glutathione. Some people take the herbal remedy ginkgo biloba to help improve their mental clarity and memory capabilities. The herb may also help prevent or lessen stroke damage to the brain.
An anti-aging supplement, phosphatidyl serine may help slow the aging process of the brain. It may also help increase the ability to learn and retain information. Docosahexaenoic acid, more commonly known as DHA, is a fatty acid found in food such as fish and flaxseed that may protect brain cells from developing dementia and other illnesses.
Most of these brain supplements work through increasing the metabolism, oxygenation of cells to the brain, or integrating the brain's circuits more effectively. Antioxidant defenses work through protecting the brain's cells against free radical damage just as they would in other parts of the body. No matter which supplement is taken, doctors typically recommend that patients follow an exercise regime and a diet of fresh fruits and vegetables in conjunction with any treatment. Research indicates that a healthy diet may ward off diseases such as Alzheimer's.
AS FEATURED ON:
AS FEATURED ON:

Various brain supplements.

By: Balint Radu

The human brain.

By: logos2012

An anti-aging supplement, phosphatidyl serine, may help slow the aging process of the brain.

By: WavebreakmediaMicro

Omega-3 supplements may boost not only memory but also problem-solving skills.