Bone screws are specialized screws designed for use in orthopedic surgery. These screws are made from nonreactive materials which can be safely used inside a patient's body, and they are, as the name would imply, driven through the bone with the assistance of specialized tools. There are a number of settings in which screws are used, and a range of sizes are available from companies which make medical devices, although in some regions, the sale of bone screws is restricted to medical professionals.
One of the classic reasons to use these screws is in the stabilization of a fracture. If a bone is so badly fractured that it will not heal if it is put in a cast, screws are used to pull the pieces of the bone together and to stabilize them before a cast is applied. With the bone screws in place, the bone should knit properly and as cleanly as possible. Once the healing is over, the screws may be left in place or removed in another procedure.
Bone screws are also used to place external fixators, medical devices used in the treatment of fractures and some other medical issues. The screws anchor the fixator to the bone, allowing the fixator to be snugly held in place. Because most people do not want to spend the rest of their lives with hardware protruding from their bodies, the screws and fixator are generally removed once the healing process is complete.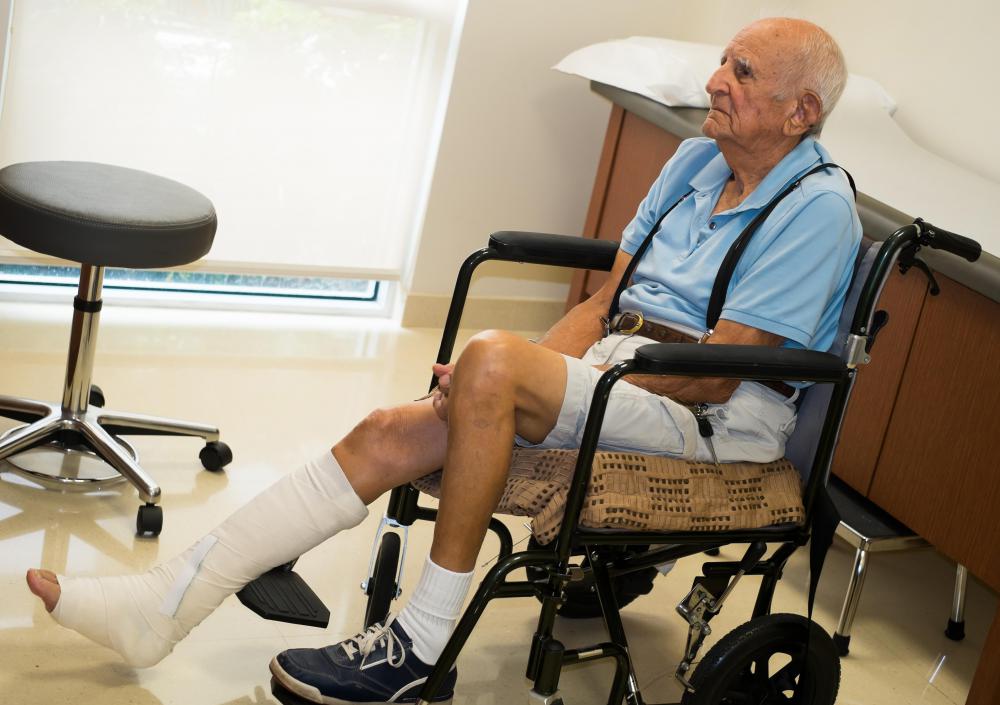 Screws are also sometimes used in the placement of medical implants, including implants such as rods which are used to stabilize the spine. While orthopedic surgeons are the surgical professionals who most commonly use bone screws, other types of surgeons can place them as well if they deem it necessary for patient care. Neurosurgeons, for example, sometimes use screws in their work.
The materials used to make bone screws are designed to be inert, so that they will not react with the patient's body and cause irritation. Many screws are also made from metals which can be safely taken through metal detectors, so that patients will not experience inconvenience as a result of their medical implants.
People who have bone screws in place or who have had screws removed should make sure to mention this before undergoing medical imaging studies. In some cases, a study may not be advised with screws in place, and in others, they may create artifacts on the image which cause confusion.