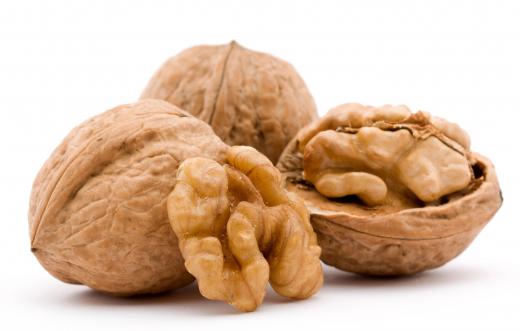 Blondies are a type of bar cookie that should be suitably moist and chewy. They're an answer for the person who really enjoys the texture of a brownie, but wants a different taste, or cannot eat chocolate. In addition to a butterscotch flavor and that great chewy taste, blondies are incredibly easy to make, and work well with a number of additions.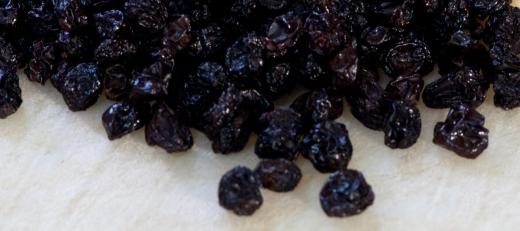 You'll find plenty of recipes for blondies on the Internet and in cookbooks. Skip any that only use white sugar, because the main flavor of these cookies should come from melting butter and brown sugar together. These help keep the cookie chewy and moist. If you are intent on making blondies moist, you also really have to watch your cooking time. Overcooked blondies tends to be dry and hardened.
Also pay attention to pan size and use the recommended size for the recipe, which is usually made for an 8 X 8-inch (20.32 X 20.32 cm) square cake pan, or an 8-inch round cake pan. If you don't possess either of these pans, you can get away with using an 8-inch round pie dish.
If you just like the texture of brownies, but not quite so much chocolate, you can make blondies with mini-chocolate chips. Alternately, you can avoid chocolate altogether and make theses cookies completely plain, or with additions of pecans, walnuts, toffee bits, butterscotch chips, or even raisins. The cookies do tend to be fairly sweet, and you can often reduce sugar by a small amount without sacrificing on taste. If you do need want to make these bars particularly special or compensate for a smaller sugar amount in the recipe, penuche or brown sugar frosting on top of these cookies makes them decadent treats.
There are a couple of tips for turning out the perfect blondies. First, though you will melt butter and add brown sugar while the butter is still warm, you want to make sure to cool this mixture, afterward let other ingredients, particularly eggs, come up to room temperature before you add them. You don't want to add your eggs to hot butter and sugar or you'll risk scrambling the eggs. Even if you don't scramble your eggs, you'll end up with cookies that are high and dry, rather than low and moist. Don't overmix blondies; mix by hand instead of mixer for best results.


By: dinostock

Blondies often have chopped walnuts added to them.

By: BigDreamStudio

Blondies can be made with raisins instead of chocolate.

By: bit24

Blondie recipes typically call for about a half-cup of white sugar.