What are Best Tips for Actuarial Resumes?
When preparing actuarial resumes, listing career objectives is considered very important. The individual should state clearly his main goal for employment opportunity. This should generally include whether he seeks a full-time or part-time position. It's important to list all pertinent information on the resume, such as professional experience relevant to the position he is applying for, his education information, and any degrees he may have earned
Before making a final copy of an actuary resume, it is helpful to compose a draft. Gathering information beforehand, such as dates of hire and duration of former jobs, will also be necessary when composing actuarial resumes. When composing a draft, the individual should make a list of his strengths and attributes he believes would be an asset for the position he's seeking.
Actuarial resumes often will list certifications the individual holds. One example might be certification as an insurance counselor. If the individual is certified as a chartered financial analyst, this should be listed as well.
After a draft is complete, a job applicant should polish his actuarial resume. The final version should have a neat and professional appearance. The heading should list the individual's name, address, and telephone number.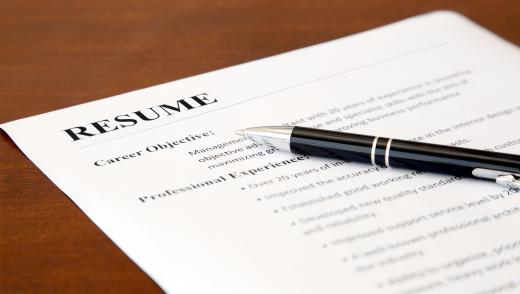 Headings on actuarial resumes should always be in bold print, however italics should be avoided. It's a also a good idea to stress certain objectives with bulleted points. This may be particularly helpful when listing the person's accomplishments. Exams that have been completed and licenses that have been obtained should be listed as well.
A crucial thing for the resume writer to bear in mind is not to list his talents and skills at the very end of the resume. This should be a main focal point, not an afterthought. Attributes the person may possess could be a key aspect in whether he receives a request for a job interview. Therefore special skills should be highlighted in the person's profile.
Personal profiles are an essential part of actuarial resumes. This section is best assigned to the mid section of the resume. The individual should list anything that makes him unique, from career goals, to personal interests, to his philosophies on work. This could offer a glimpse into the person's character.
AS FEATURED ON:
AS FEATURED ON:

By: NAN

A resume should include detailed information about your educational and employment background.

By: sakkmesterke

One must know who will be reading the cover letter and try to cater to the needs and ideals of the reader.