Bagel chips are crunchy, lightly toasted bagel slices. They often have a similar texture to potato chips and may be either salty or sweet. Manufacturers produce bagel chips for sale in dozens of different flavors, but cooks may also make these bread-based chips at home. Homemade bagel chips are often a fast, low-calorie snack that can be enjoyed with any number of spreads, dips, and cheeses.
Manufactured bagel chips are usually quite thin and flavored in some way. Even plain bagel chips are usually sprinkled with a light coating of salt. A few common flavors include pumpernickel, garlic and onion, poppy seed, and apple cinnamon. Tasty and often transportable, many commercial bagel chip flavors are lower in calories and sodium than potato chips or even some trail mixes. Those concerned with eating healthy should always compare the nutrition facts of the different flavors because some are much higher in calories than others.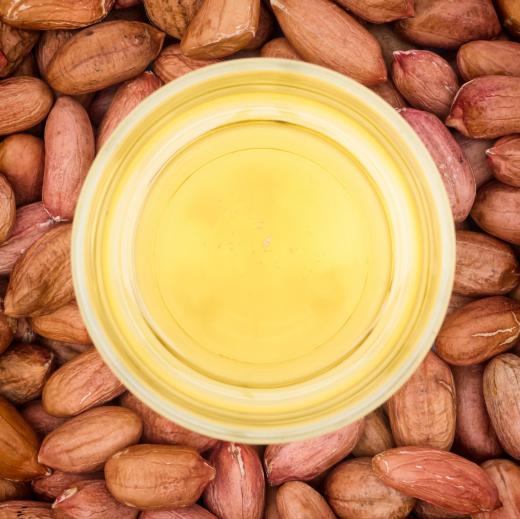 Cooks that love to experiment or enjoy having control over what goes into their food may enjoy making bagel chips at home. This recipe can be a great way to use up semi-stale bagels or create a tasty breakfast side dish if there aren't quite enough full bagels to go around. The simplest version of these chips starts with several bagels of any size or flavor. After the cook cuts them into 1/4-inch (about 1/2-cm) thick slices, he or she may bake them at 325°F (about 192°C) for eight to 10 minutes.
Slightly more complicated versions of this recipe can involve coating the sliced bagel pieces in flavorings prior to baking. Savory flavorings usually start with a spoonful or two of olive oil, a little salt, and the herbs and spices the cook likes best. Garlic and black pepper, cumin and chili flakes, powdered cheese, and dry soup mixes are just a few flavors to try. After mixing the herbs into the olive oil, the cook may add the bagel slices and toss them gently in the oil. Some cooks like to let the pieces soak in the oil for a few minutes so the flavor really infuses into the bagel chips.
Sweeter options for bagel chips may start with light olive, canola, or peanut oil. Cinnamon, cloves, and brown sugar could create autumnal spiced bagel chips. Finely grated coconut, apples, or citrus zest can add a touch of texture along with their bright, fruity flavors. Cooks may also bake the chips and then drizzle them with melted chocolate, peanut butter, caramel, or honey. This may taste especially good when done with fruit-flavored bagels as the base.
AS FEATURED ON:
AS FEATURED ON:

By: WimL

Heart-friendly peanut oil has a neutral flavor ideal for bagel chips.

By: Michael Gray

Bagel chips can be made at home by slicing and baking store-bought bagels.

By: anjelagr

Many types of bagel chips have fewer calories than potato chips as well as less sodium.