Apricot balls are a dish that can be eaten as either a fruit snack or as a sweet dessert depending on the individual recipe ingredients. They are typically made from a mixture of minced apricot, confectioner's sugar, orange juice, chopped nuts, and sweetened condensed milk. Some bakers like to add shredded coconut or grated orange zest as well. The use of dried or fresh apricot can often depend on personal preference. Dessert recipes for apricot balls can include chocolate, sweet liqueur, and raisins. The process of cooking with apricot can be somewhat different if the fruit is dried, so following the recipe instructions to sufficiently soften it can take some particular attention to detail.
Both the nuts and dried apricots often need to be ground in a food processor or blender before adding in the other ingredients. Pecans, cashews, and walnuts are popular choices for this treat, and home cooks often use more than one kind of nut. Sweetened condensed milk is usually recommended in most apricot ball recipes, and it can be used as a substitute for denser white confectioner's sugar in some versions. Although any type of orange juice can be mixed in, some experienced cooks would rather use juice with little orange pulp so as not to alter the texture of the apricot balls too much. When using chocolate in an apricot ball recipe, many bakers prefer to melt semisweet chocolate and then dip in half of each apricot ball before laying it on a lined tray to set.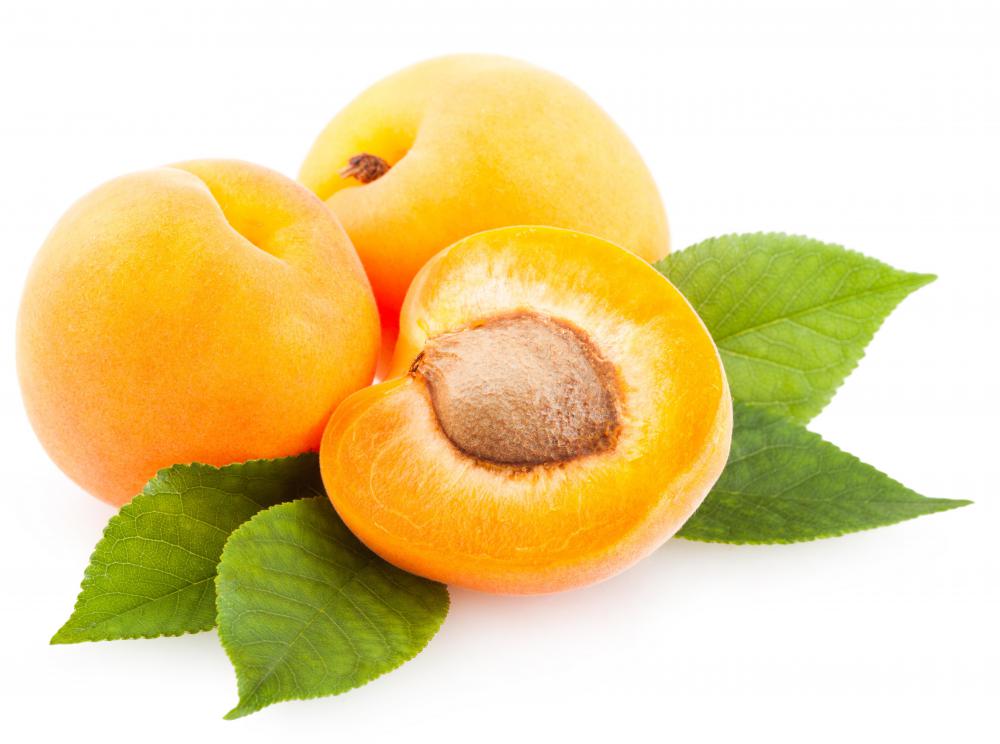 The average apricot balls are each formed from one to two tablespoons of mixed ingredients, and each is roughly the size of a large walnut as a result. Most basic recipes call for leaving the finished apricot-flavored treats to settle and dry on a cookie sheet for three to four hours. Some bakers prefer to dry them at room temperature while others believe that apricot balls hold their shape better if placed in the refrigerator right away. They can also be easily frozen and stored over a longer period of time.
Home cooks who need to make dairy-free foods can easily make their own versions of apricot balls. Honey has been found to work well as a substitute for the sweetened condensed milk. The treats can then be rolled in plenty of shredded coconut and chopped nuts to keep them from sticking to the cookie sheet. Sweetened shredded coconut is often recommended for this recipe because the sour taste of the dried apricot can sometimes be more noticeable in this gluten-free version of apricot balls.