Is There a Natural Way to get Rid of Houseflies?
There are some natural ways to get rid of houseflies, but in some cases, these methods may take longer to achieve results when compared to using pesticides. One common method involves the use of hanging sticky tape. Flies are attracted to anything sweet, so they can usually be trapped by baiting liquids or foods with sweeteners such as honey, jelly, or syrup.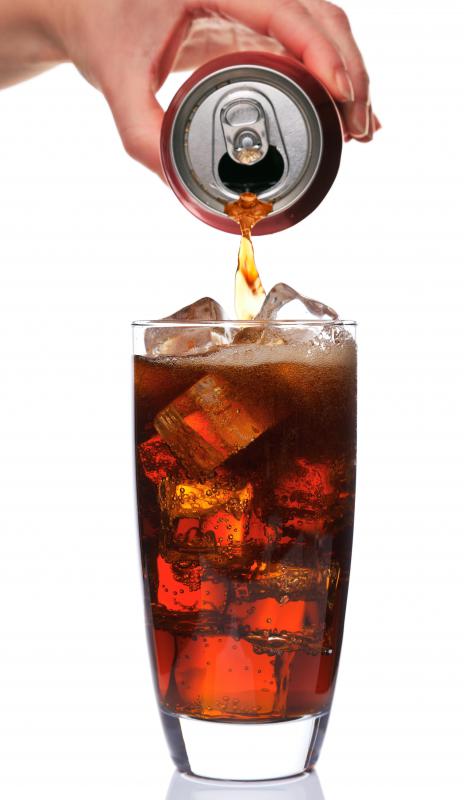 Fly tape is unattractive to have hanging throughout a home, but it is usually a pretty effective way to get rid of houseflies. Typically, fly tape is made of long strips of waxy material that is heavily coated in thick, sweetened adhesive. These strips are secured to the ceiling using thumbtacks. When houseflies make contact with the fly tape, they become trapped and will soon die. It is usually necessary to hang at least one strip in every room and to change the strips as soon as they become heavily infested.
Fly tape can be purchased at most grocery and hardware stores in the pesticide section, but some people prefer to make their own. This can be done by cutting wax paper or fabric into long narrow strips. The strips should then be dipped in honey or molasses. Once the strips are heavily coated, they should be hung from the ceiling. In most cases, these homemade strips will catch flies just as well as the store-bought variety.
Another popular natural method designed to get rid of houseflies involves the use of sweetened water or cola. Cups that are filled with the liquid should be set around the house in locations that are fly-infested. Eventually the flies will be attracted to the liquid inside the cups. Usually, once in the cups, the flies are unable to get out. This method requires frequent emptying and refilling of fly-filled cups to prevent unsanitary conditions from developing.
Venus fly traps are houseplants that eat insects, and having several of these plants near windows and doorways may help decrease the fly population. In addition to being an effective, natural way to get rid of houseflies, these plants generally make lovely additions to most rooms. Venus fly traps are fairly easy to care for and should be effective fly repellents through all the seasons of the year. Most nurseries and greenhouses carry Venus fly traps, and the plants are not usually expensive if they are purchased as seedlings. Larger, full-grown plants may cost a bit more.
A housefly.

Colas can be used to draw and catch houseflies.

Hanging fly tape is one of the most common methods used to get rid of houseflies.

Baiting houseflies with something as sweat as honey may help to get rid of them.