In Law, what is Ultra Vires?
Ultra vires is a Latin term which means "beyond the powers," and when used in law, it refers to an activity which exceeds the powers granted to the person engaging in that activity. Committing activities which exceed one's powers can be illegal, and may be subject to various legal remedies depending on the nature of the situation. By contrast, acts committed "intra vires" are acts which were appropriate, given the powers granted to the actor.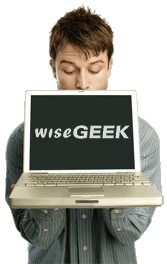 One sense in which this term may be used is in reference to the activities of corporations. Corporations are granted certain powers under the law and in their charters. If they exceed these powers in an activity considered to be ultra vires, they can be subject to legal penalties. For example, if a company starts to sell insurance and it is not chartered as an insurance company, the government can bring suit under the argument that the company is exceeding the powers granted to it by law.
Governments can bring suits in these situations and so can people like shareholders. For example, if a corporation engages in a merger against the wishes of its shareholders and without consulting them, they may sue on the grounds that this in an ultra vires action which the company was not allowed to take. A variety of other activities may exceed the charters and legal mandates which govern the activities of corporations.
This legal term can also refer to situations in courts. If a court or judge oversteps the powers assigned by law, this can be challenged. This may be done so after the fact or preemptively if there is reason to believe that a pending action in court exceeds the powers of that court. Likewise, sometimes laws are challenged because they are believed to be ultra vires and high courts may rule that the legislature cannot make certain laws because they exceed the powers granted to the legislature.
Suits on the grounds of ultra vires have varying degrees of success, depending on the nature of the suit and the region in which the suit is being heard. The courts take delineation of powers very seriously and will step in if they feel that a situation shows a clear overstepping of boundaries, but sometimes the facts of a case are not so simple. In these instances, persuasive arguments may be needed from the parties trying to argue that an action exceeded the law.