How Long does Drug Rehab Take?
Drug rehab programs vary in length, depending on the available resources, cooperation of the addict, and the length of the addiction. An introductory procedure, detox, can last as little as three days, while 12-step programs demand a lifetime commitment to attending meetings. A general rule is that it takes as long as it takes, which varies wildly from person to person. One addict may only need a family member to point out their addiction in the early stages, while another may need a year of living in a residential facility.
The fastest type of rehab lasts as long as it takes for the drug or alcohol to physically leave the body. In a medical setting, where medical professionals can oversee and manage uncomfortable withdrawal symptoms, a person detoxifies their system. For alcohol, this is as little as a few days. For drugs like heroin or methamphetamine, this can require a week. Usually, detox is only the first step in a more cumulative drug rehab plan.
A short-term residency program usually provides treatment for a set amount of time. This way, an addict commits to living in an inpatient center for 30, 60, or 90 days, at which time he or she is discharged. During this period, the individual learns about different aspects of addiction, such as interpersonal relationships or stress management. These programs may be covered by insurance up to a certain amount of time, usually only a month, and this is frequently what decides how long they last. Rehab has a better rate of success when an addict receives support for three to six months in a structured, drug-free setting, during which the addict has enough time to address employment, housing, patterns of addiction, or mental illness.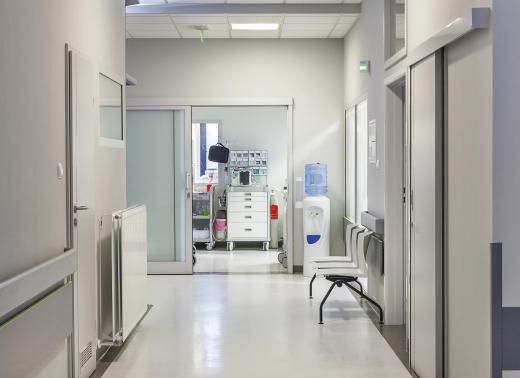 Long-term housing in a communal, semi-structured environment can last longer than a residency, possibly for nine months or a year. This is a good choice for those addicts who have been repeatedly incarcerated on drug charges, have difficulty keeping a job or housing, or are in danger of becoming homeless or re-incarcerated. Usually, community housing, sometimes known as halfway housing, does not include individual therapy, but instead allows an addict to transition to independent living by sharing household duties, teaching job skills, forging friendships, and offering group therapy. Whatever the time-scale, drug rehab should be treated as a challenge that lasts the rest of the addict's life.
AS FEATURED ON:
AS FEATURED ON:

By: gena96

Drug rehab varies from several days to several months, depending on each individuals needs.

By: malajscy

Most rehab takes place in a medical center where there are resources and staff.

By: Pixsooz

Rehabilitation continues on after successful detox while a person finds steady employment and housing.

By: Africa Studio

Counseling sessions may help speed up the progress of a drug rehab program.

By: Creativa

The duration of a rehab program for drug abusers depends on the severity of their addiction.

By: Monkey Business

Drug rehab programs are designed around several factors including which drugs are being abused.

By: Photographee.eu

People often find it difficult to sleep while in drug rehab.

By: Piotr Marcinski

A person addicted to heroin may scratch excessively during the withdrawal process.

By: palangsi

A person suffering from heroin withdrawal may experience symptoms if he tries to reduce his consumption of the drug.

By: Jenifoto

People who abuse prescription painkillers may be sent to drug rehab.