How Is Lead Time Determined?
Lead time consists of all the steps or operations contained within the critical path of producing a product or performing a service. The steps may be evaluated at any point in the process, from the time an order is placed to its delivery. Different types of organizations may use different elements in their calculations. Many organizations seek to reduce lead times to improve efficiency and reduce costs.
In the context of determining lead time, the critical path refers to consecutive operations without slack time in between. These steps cannot take longer than planned without affecting a schedule. Lead times for various products or services are frequently calculated by software programs, such as Enterprise Resource Planning (ERP) applications, and are based on information supplied by the organization. Lead time calculations often include use of a safety stock and the time needed for operations.
The specific elements used in determining lead time may vary depending on the type of product or service being delivered. For example, a supply chain company may stock and ship products and supplies. In this case, the lead time may consist of the time needed to place product orders, ship from the supplier, receive and warehouse the products, process customer orders, pick the products, and package and ship to the customer.
For manufacturing companies, production lead time may be substantially more complex. Manufacturing lead time can encompass placing orders, manufacturing time, and quality assurance. The time to package and ship to the customer may also be added.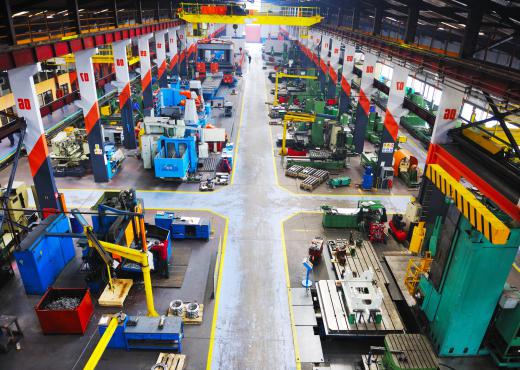 Service companies frequently send representatives to a customer site to perform a service, such as equipment repair. For this type of company, lead time may include the time needed to enter a customer order, schedule a service representative, and perform the service. The calculations may account for previously scheduled jobs and travel time to the customer's site.
Lead time reduction offers a number of benefits. For companies that stock inventory, it can decrease costs because the organization can commit less capital to funding inventory. A lower inventory also helps protect the organization from risks of loss, damage, or obsolescence. Service companies may use their service people more efficiently, and in doing so can increase their profit margin. An organization that has reduced its lead time is also better able to adapt to changing customer demand and accommodate emergency requests.
Organizations attempt to gain these benefits by analyzing their processes for opportunities to reduce cycle time. They may also discover unneeded operations that can be eliminated. By reducing lead times, the organizations can focus on maintaining operations that add value to their customers.
AS FEATURED ON:
AS FEATURED ON:

By: auremar

Many organizations try to reduce how long it takes to receive an item after an order is placed.

By: .shock

Manufacturing lead time can encompass placing orders, manufacturing time, and quality assurance.