How Effective is Yoga for Infertility?
Yoga — an ancient practice that combines meditation, exercise, and breathing techniques — may be helpful in treating infertility. When a couple uses yoga for infertility, they are reducing stress and improving their health, two things that have been shown to increase a couple's chances of getting pregnant. This type of exercise also helps to reduce the stress associated with being infertile. Specific exercises are used to increase the chances of a woman becoming pregnant.
Exercises specific to yoga for infertility have been especially designed for those who are trying to become pregnant. These exercises are thought to assist both a man's and a woman's reproductive systems. Yoga for infertility can increase the blood circulation in a person's body, allowing oxygen and nutrients to better reach the reproductive systems.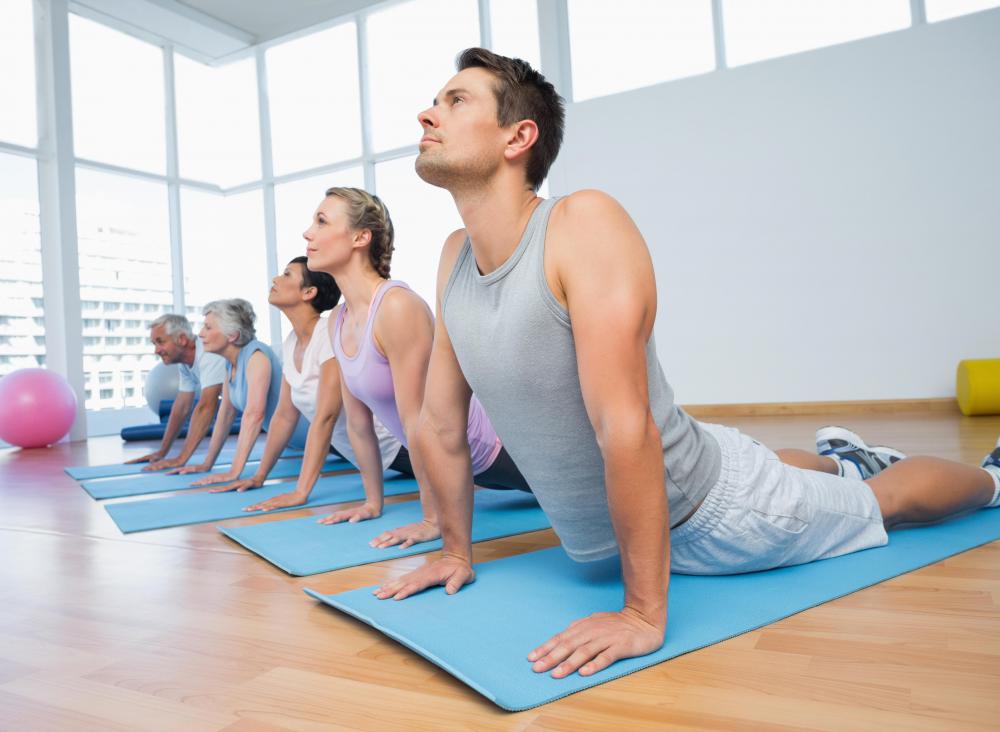 Stress can be a big factor for those who are told they are infertile. The stress of not being able to conceive, the stress of treatments, and the pressure that is placed on a couple by outside sources, including family, can affect the chances of a couple becoming pregnant. These can be reduced by practicing yoga for infertility, because yoga is able to help a couple balance their emotions and hormones through exercise, meditation, and correct breathing.
These types of exercises are also effective at increasing the physical health of a person. The muscles that support a person's reproductive organs will strengthen with yoga for infertility, and a person's energy with increase. For yoga to be effective, though, it must be done regularly.
Yoga can also improve other areas of a couple's life, areas that also can be helpful with fertility. It can help make a person more aware of his or her body, and couple's yoga can bring a couple closer together. The couple is likely to become more aware of each other and that awareness can help to increase communication between the man and the woman.
It is thought that yoga for infertility is able to increase a person's stamina. This type of exercise can also boost a couple's sex life, as do many other exercises. A person's increased libido stemming from practicing yoga for infertility can help him or her to enjoy time in the bedroom instead of spending that time worrying about infertility.
Once a woman does become pregnant, yoga can still be helpful. The exercises and breathing techniques will help prepare a woman for the birthing process. It also is thought to help increase the health and well-being of the baby while it is in the womb.