How Effective Is Physiotherapy for Tennis Elbow?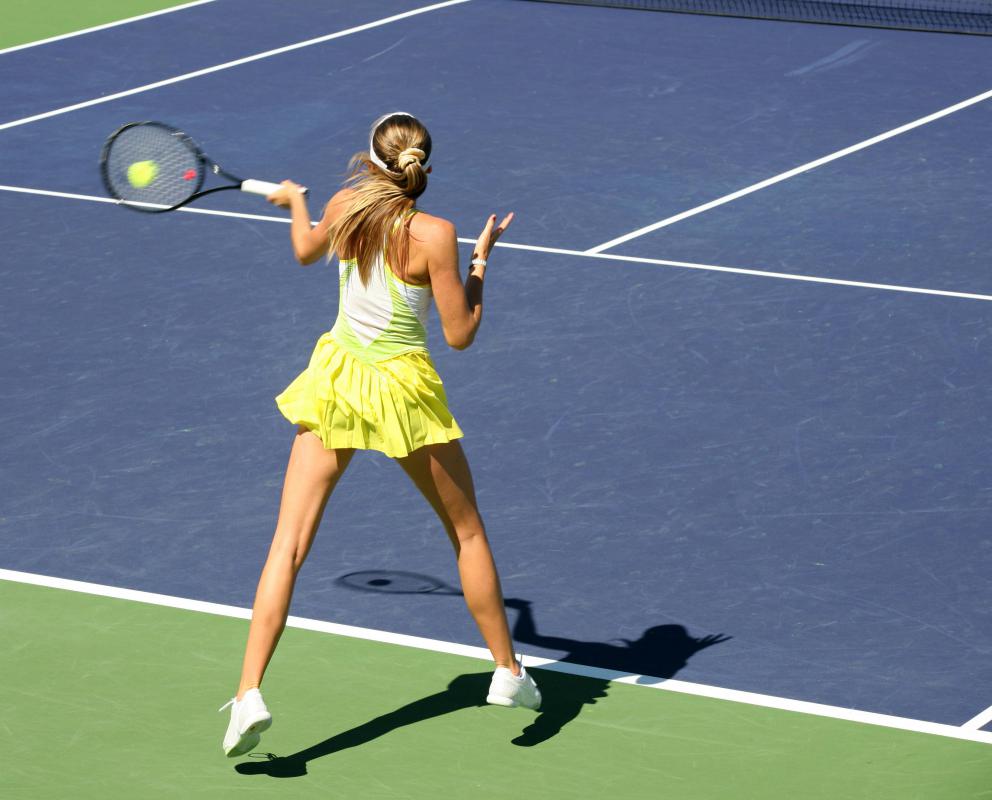 Physiotherapy for tennis elbow is often prescribed by medical professionals to help patients regain strength and reduce pain the injured forearm. Techniques used by physical therapists can include exercise and mobilization, therapeutic ultrasound, electrotherapy, and laser treatments. Conclusions are difficult to draw on the effectiveness of most of these physiotherapy techniques because of the limited amount of research completed on the treatment of tennis elbow. Along with physiotherapy for tennis elbow, comparisons are often drawn with the use of corticosteroid injections and "wait and see" approaches to treating the condition.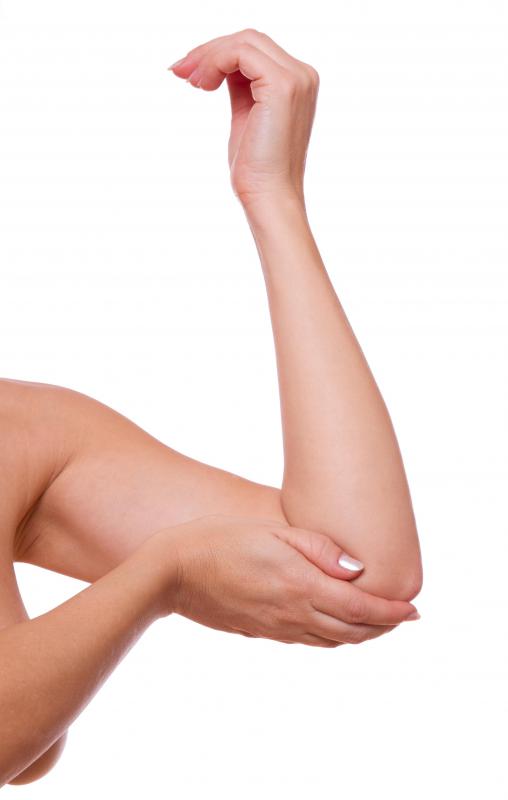 Tennis elbow is a medical condition that causes pain and difficulty with the everyday use of the hand and arm. The condition is caused by overuse and repetitive use of the elbow and forearm, and is common in amateur tennis players. Also known as lateral epicondylitis, the injury is characterized by damage to the muscles and tendons of the forearm. Tennis elbow can occur as a result of sports-related activities and in work environments when hammering, screw turning, and computer work is undertaken on a regular basis.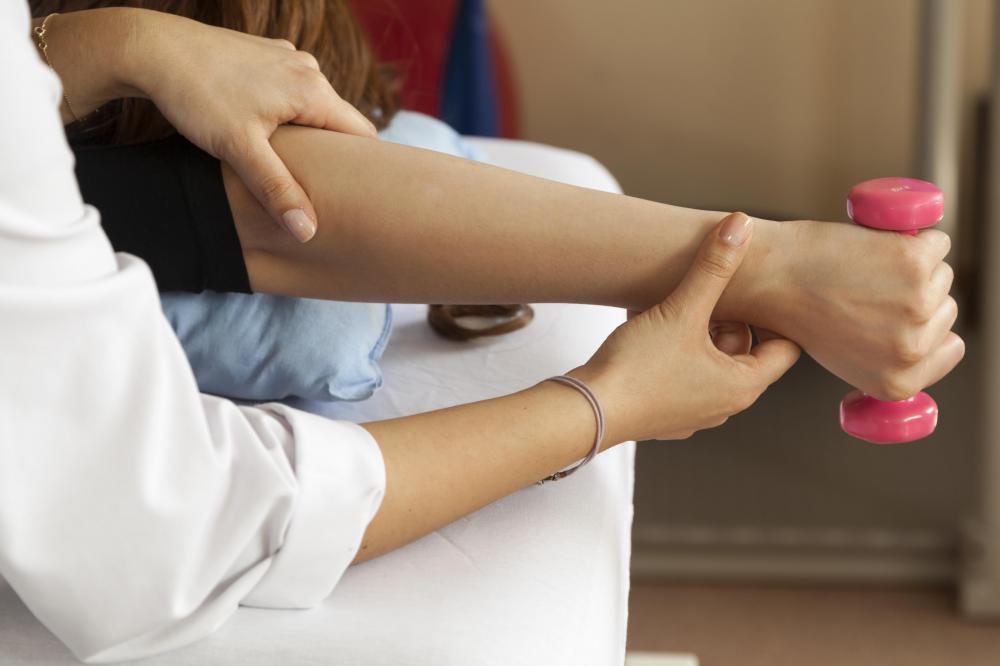 Treatment plans can include physiotherapy for tennis elbow injuries that commonly take the form of exercise and mobility-based therapy techniques. In research interpreted by the United Kingdom's National Health Service, exercise and mobilization techniques proved to be less effective treatments for tennis elbow six weeks after treatment began than corticosteroid injections and "wait and see" approaches. These results were shown in the improvement noticed by patients and therapists, along with pain relief provided by physiotherapy. Long-term effectiveness proved to be greater in physiotherapy for tennis elbow treatments than in other treatment forms based on a 52-week timescale. After one year of treatment, physiotherapy patients reported less additional treatments, such as the use of anti-inflammatory medications, than patients treated with other techniques.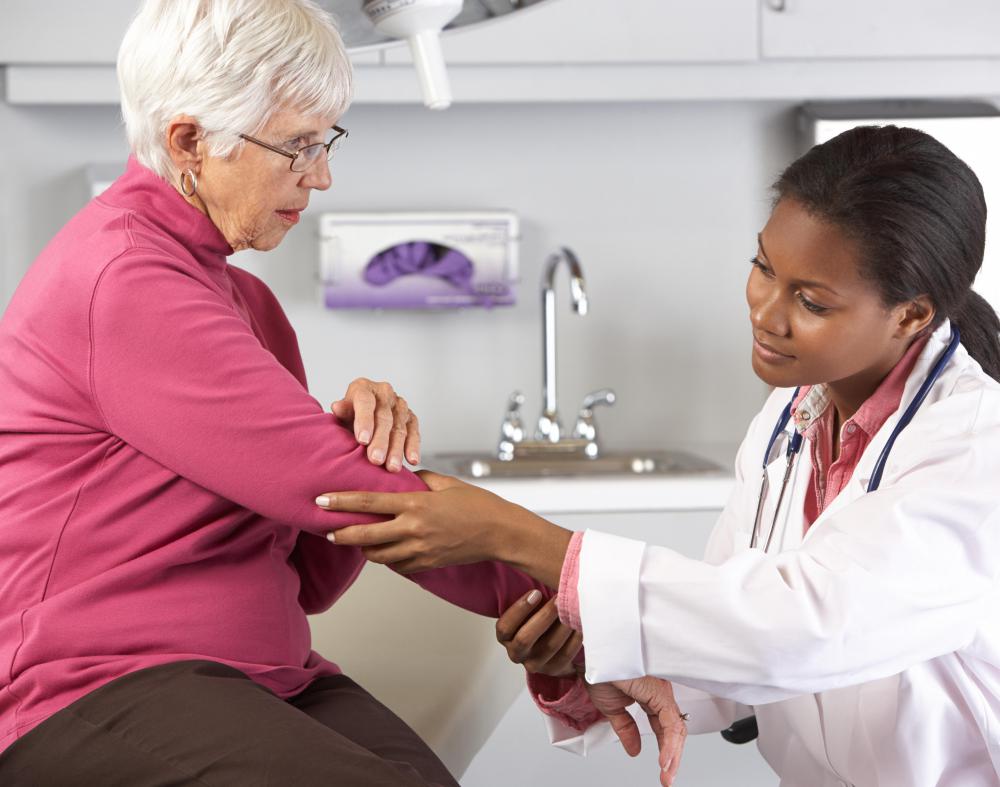 The only treatment for tennis elbow to be shown effective using a placebo-based research trial is the use of therapeutic ultrasound. Clinical trials showed a slight increase in improvement for patients over those treated with a placebo, but the effectiveness of the treatment was small and could not be shown as a significant increase over a "wait and see" approach to treatment. Other treatment techniques offered as physiotherapy for tennis elbow have not been compared to placebo-based treatments and therefore cannot be rated for effectiveness. The results of limited trials for techniques such as hydrotherapy and electrotherapy do not provide evidence to support physiotherapy for tennis elbow as an effective treatment.
Tennis elbow is a condition resulting from the overuse of the wrist and forearm.

Physioherapy for tennis elbow may help patients regain strength in their injured elbow.

A physical therapist can recommend specific exercises to help alleviate tennis elbow issues.

Tennis elbow typically causes recurring pain just below the elbow.

An elbow sleeve can provide pressure and support for muscles and connective tissues for those with tennis elbow.