How Effective Is Amitriptyline for Pain?
Amitriptyline is a prescription antidepressant medication, though it also is common for doctors to prescribe amitriptyline for pain. This medication works well for treating nerve pain, because tricyclic antidepressants such as amitriptyline have nerve-pain-blocking qualities that can stop a person from experiencing stabbing or burning pain in different parts of the body. Using amitriptyline is ideal for some chronic pain patients, because the medication is not addictive the way narcotic pain killers are.
A doctor may prescribe amitriptyline for pain in patients with conditions such as interstitial cystitis, chronic back or neck pain, fibromyalgia and vulvodynia. Taking this medication in any range from 10 mg to 100 mg a day may help many patients with these conditions find some type of relief. Many medical professionals will start patients out on a very low dosage of amitriptyline and gradually increase the dosage every week or two until an effective dosage is determined. The recommended dosage of amitriptyline for pain is much lower than the dosage used to treat depression.
Taking amitriptyline is not a quick fix. Patients may need to stay on the medication for weeks or months to feel its full effects. If a patient decides he is unhappy taking amitriptyline, he should contact a doctor and ask to be weaned off. Stopping amitriptyline abruptly is not recommended.
The drug amitriptyline can work well for treating nerve pain in many patients, but the medication also can bring about some side effects that may make some patients frustrated with the treatment. One very common side effect is drowsiness. The best way for patients to deal with this side effect is to take amitriptyline at bed time and be sure to get a full night of sleep. Another unfortunate side effect of this medication is weight gain. Some patients even report having increased cravings for sugar and sweets as a result of taking this drug.
Constipation also may be common when taking amitriptyline for pain. Patients experiencing this issue should speak to their doctors about laxatives, stool softeners and dietary changes that may improve the situation. Many patients also deal with dry mouth when on amitriptyline. It is important for people taking this drug to drink plenty of water to stay hydrated.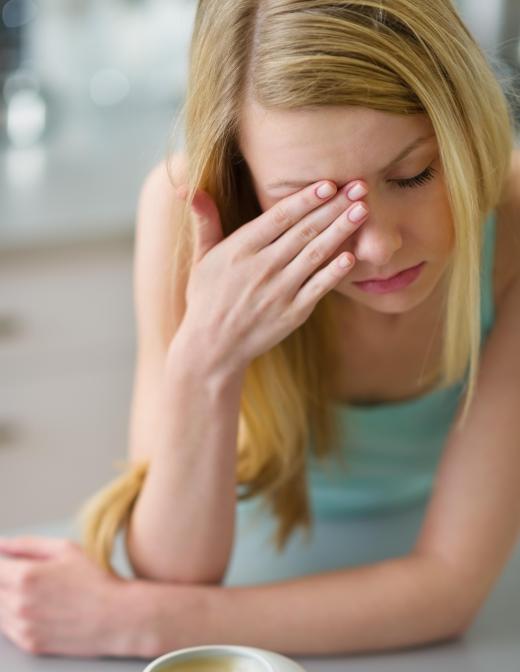 Patients can use amitriptyline for pain as a solo treatment or in conjunction with other treatments, such as physical therapy and other medications. If a person is struggling with his pain level, then he should talk to his doctor about altering the treatment plan. Amitriptyline is an older medication and is usually much more affordable than some newer antidepressant drugs. This can be beneficial for patients who do not have health insurance or are on a fixed income.
AS FEATURED ON:
AS FEATURED ON:

By: ivolodina

Amitriptyline is most commonly used to treat depression, but might be effective as a pain reliever for some people.

By: Maridav

Amitriptyline might be prescribed for someone experiencing chronic back pain.

By: Alliance

While amitriptyline can be effective as a pain reliever, it also carries possible side effects, including drowsiness.

By: nebari

Amitriptyline may be used to treat chronic neck pain.

By: themalni

An antidepressant, amitriptyline is also marketed and sold under the brand name Elavil.