How do I Use Loose Rubies? (with pictures)
You can create beautiful pieces of jewelry with loose rubies by setting the stones in a jewelry setting, wrapping them with wire, or creating your own settings. These different methods require different levels of skill and different materials. Settings or mountings can be purchased from jewelry retailers, as can precious metal wire for wrapping loose stones. A product called precious metal clay is used to create custom settings for loose gemstones.
The most common method of using loose rubies or other loose gemstones in jewelry making is to place the stone in a mount called a setting. Jewelry settings are available in many different precious metals, either solid or plated. When using loose rubies in jewelry settings, always measure the stone to make sure it will fit the setting. Most jewelry settings come with pins that are bent over the stone to hold it to the setting, but a clear epoxy glue is sometimes used instead. This is particularly true with loose rubies called cabochons, which have a flat back that can be easily glued into a setting.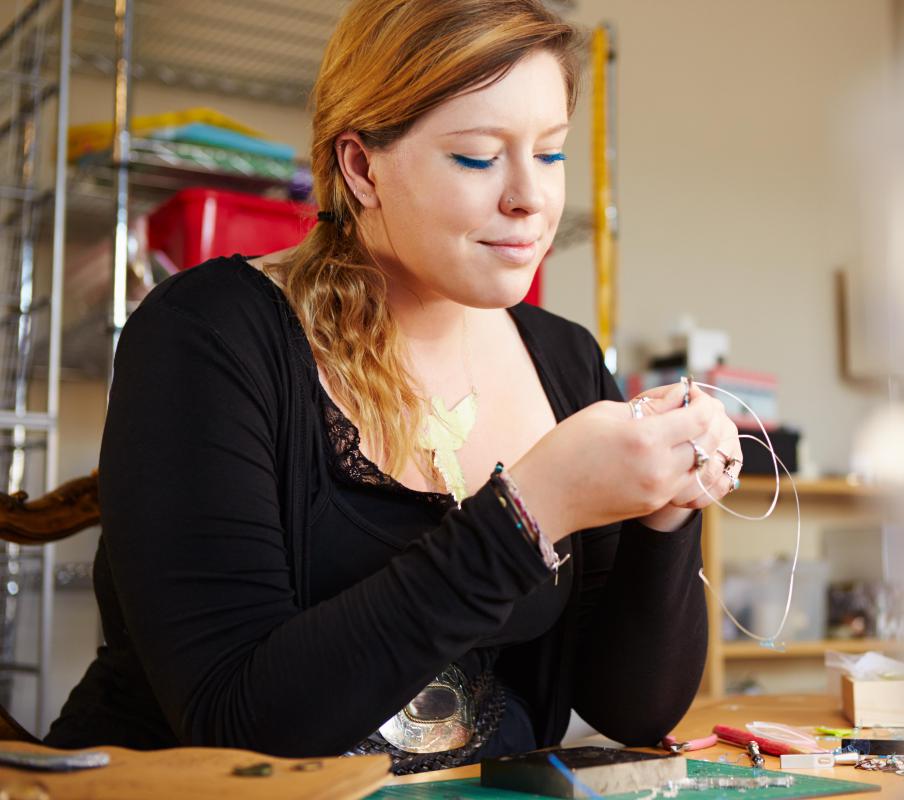 Wire wrapping is another way to use loose rubies or other precious stones in making jewelry. With this method, the loose stone is wrapped in wire to create a setting. Wire for jewelry making is available in different thicknesses and metals. Jewelry wire may also be made of a base metal and plated with a precious metal like gold or silver. Loose crystals and other tumbled gemstones without a flat back and with an irregular shape are popular in wire-wrapped jewelry.
Advanced jewelry makers can also create their own settings for loose rubies. Jewelry retailers and some craft stores sell a product called precious metal clay that is used to make jewelry settings. Precious metal clay is malleable like clay, but the clay part of the product evaporates when fired, resulting in a precious metal sculpture. Using this method, jewelry makers can sculpt a unique setting to fit a loose ruby or stone. Often, the setting is sculpted and then the loose ruby is pressed into the wet metal clay. The setting can be fired with the stone, or the stone can be glued into place after firing.
Loose rubies can be placed in a mount called a setting.

Jewelry wire is often plated with precious metals like gold.

Wire wrapping is one way to use loose rubies or other precious stones in making jewelry.