How do I Teach a Child How to Tie Shoes?
The popularity of Velcro™ shoes has given many parents a break when it comes to tying shoe laces, but has also decreased some of the importance of learning to tie shoes at an early age. Tying shoes is still an important skill to know and one that all kids will eventually need to learn. There are a few ways to teach a child how to tie shoes that make it a fun experience for them.
When the time comes to teach shoe tying, there are two knots that are commonly used. Both knots begin with a basic tie. To complete this step:
Lay one lace over the top of the shoe on an angle.
Cross the other lace over the top of the one lying on the shoe. They should look like an "X."
Tuck the top lace under the bottom one and pull it up.
Pull both laces tight.
The more difficult of the two is the traditional shoe knot that most adults use. When teaching children, it is usually referred to as "Loop, Swoop, and Pull." As you complete the steps, be sure to say the phrases that go with each step to the child.
Complete basic tie above.
"Loop" — Make a loop with one lace.
"Swoop" — Take the other lace and wrap it around the loop towards the base. Starting close to the base, feed this lace back through the wrapped part of itself, creating a second loop.
"Pull" — Pull both loops to make the knot tight.
For a slightly easier method, you can use "Bunny Ears":
Complete the basic tie above.
"Make the ears" — Make two loops, one for each lace.
"Crisscross" — Cross one loop over the other, making an "X"
"Into the Bunny Hole" — Feed one loop through the hole created at the base of the crisscross.
"Pull them tight" — Pull both ends of the loops until they are tight.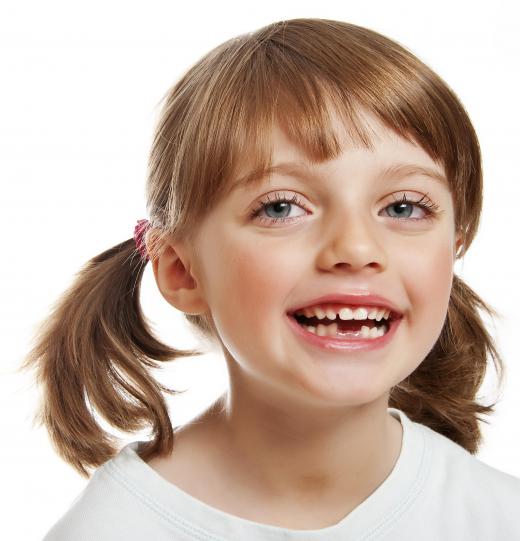 When you teach a child how to tie shoes, it is important to remember how important repetition is to learning in general. As with any other skill, children will remember best when given a hook. If you use the same words over and again, they will remember those words and connect the required steps with each in no time.
AS FEATURED ON:
AS FEATURED ON:

By: Vera Kuttelvaserova

There are a few ways to teach a child how to tie her shoes.

By: PHB.cz

Tying shoes is an important skill to know, even if a child wears Velcro shoes.

By: Lucky Dragon USA

Tying shoes is a skill that everyone must learn eventually.

By: Monkey Business

Hand-eye coordination is essential for a variety of everyday tasks, including buckling or tying shoes.