How do I Start a Career in Network Administration?
Those with an information technology (IT) interest often seek to expand their horizons into network administration. Competent IT work is an essential part of daily life and communications which makes network administration a pivotal role in the information age. To get started in a network administration career, candidates typically need to be familiar with software and system programming, have a solid background in math or other science-related field and sometimes need to complete certain certification programs. With the right education and training, a career in this field can provide continual job opportunities.
A career in network administration requires a certain level of familiarity with software and system programming. A network administrator is responsible for overseeing computer networks and ensuring the system functions smoothly. The actual network size will vary, but all networks are comprised of a group of computers that communicate to share files and other information.
Success as a network administrator is typically dependent on the level of training and education that the administrator receives. A strong background in math or computer science, in addition to experience working with computers, is strongly suggested for beginning a career in network administration. A bachelor's degree in computer science or math is certainly not a requirement for becoming an administrator, but advancement may be difficult without a four-year degree.
Many begin their careers as network administrators by completing computer certification programs and often find employment in entry level positions as IT support specialists. Starting as an IT support specialist provides the training necessary to become familiar with network systems and problem solving. To become a network administrator, one will need to be familiar with operating systems, such as Novell, Unix and Microsoft. Computer technology is continually changing, so training and certifications generally need to be upgraded often in order to stay abreast of the most current computer technology.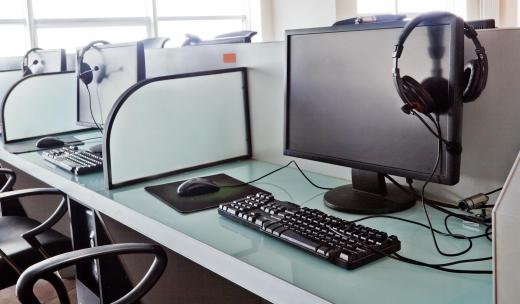 Those who succeed in network administration tend to possess good organizational and problem solving skills. These skills are necessary to set up a network, as well as diagnose and solve system problems. It is also helpful if the administrator is able to effectively communicate complex IT concepts to those with little technological knowledge.
To gain employment as a network administrator, the first step should be obtaining relevant education and training. Once a degree or certificate has been obtained, one may find employment as a network administrator in a variety of outlets, such as small businesses, large corporations, hospitals, universities and government organizations. Many businesses rely on a strong computer network to perform daily operations, which makes the need for competent administrators widespread.
AS FEATURED ON:
AS FEATURED ON:

By: Christa Eder

Network administrators oversee computer networks and systems.

By: ambrozinio

Learning how to use troubleshooting tools and techniques is key in becoming a network administrator.

By: 06photo

Network administrators may be hired by a company to set up office servers.

By: kolett

Candidates for network administration should have a solid background in math.