How Do I Report Medical Fraud?
Successfully reporting medical fraud is typically a matter of identifying the nature of the fraud, gathering documentation, and then contacting the individuals or agencies that have jurisdiction over the fraud's perpetrator. In cases where the medical fraud involves the fraudulent health insurance billing or the abuse of a government health system, either the insurance company or the government may have a special fraud investigation office that you can contact. In cases where an individual has stolen your identity in order to obtain health care, you should report the fraud to local law enforcement as well as your insurance company. If you believe you've been the victim of a health care professional who has improperly diagnosed you with a condition or provided you with a useless or dangerous treatment, you may wish to contact the licensing board for medical practitioners in your area.
If you discover that a health care professional is illegitimately billing your health insurance company or government-based health care agency for services that you have not received, contact the insurance company or the government agency responsible for health care and ask about its process for reporting medical fraud. Many government agencies include this information on their websites, as do health insurance companies. In situations where you discover that somebody has assumed your identity in order to receive health care services, such as by stealing your insurance information, you should report this activity to the police as well as to your health insurance company.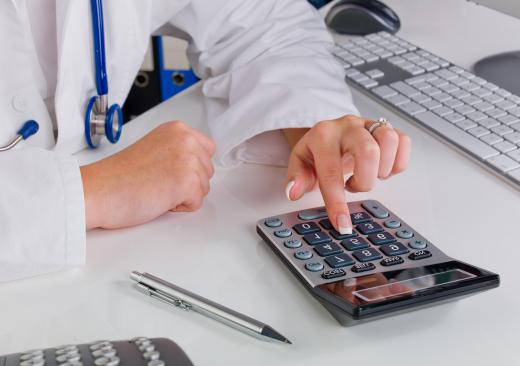 Another form of medical fraud is when health care professionals or people posing as health care professionals offer you a bogus diagnosis or propose unproven, and in some cases dangerous, treatments for a legitimate health problem. If you believe that you've been the victim of this type of medical fraud, you should inform the government agency or licensing board that issued that health care professional's license. You should explain your concerns and ask that they open an investigation.
You will have a much better chance of having your claims of medical fraud taken seriously if you can gather documentation together before making your report. You may also wish to write down your experiences, including details such as dates and people whom you worked with, such as office personnel, in order to give investigators more to work with and to add credibility to your story. Some government agencies are backlogged with investigation cases, so you may need to monitor your case and remain in contact with the authorities who are investigating it in order to ensure that your concerns are addressed.
AS FEATURED ON:
AS FEATURED ON:

By: Gina Sanders

Medical billing fraud is the inclusion of false statements on a bill submitted to a patient or insurance provider for payment.

By: Lisa F. Young

Occasionally, someone uses a Medicare recipient's card to gain access to services and equipment to which their not entitled.

By: Monkey Business

Billing for higher level services than were actually provided is a type of medical fraud.

By: jovannig

A person should contact the licensing board for medical practitioners in a given area if they believed that they are the victim of a misdiagnosis.

By: sepy

Giving poor medical advice may constitute a fraud.