How do I Remove Crawl Space Mold?
Removing crawl space mold requires careful planning and work procedures to prevent further contamination. Special safety clothing must be worn during this process and should be discarded before reentering the home. Use a dehumidifier to thoroughly dry the area before removing crawl space mold. A method of vacuuming, scraping, or chemically removing the mold will be needed along with plastic sheeting and a source of light. Eliminate all visible crawl space mold, replace contaminated insulation, and perform periodic inspections to prevent regrowth.
Before beginning this project, make a complete inspection of the crawl space area to determine the extent of contamination. This assessment will help determine what mold removal method will be used. Remember to check the overhead insulation for signs of mold contamination. If the cause of mold growth is unknown, look for signs of leaking pipes or cracked masonry. All sources of moisture must be located and repaired before removing crawl space mold.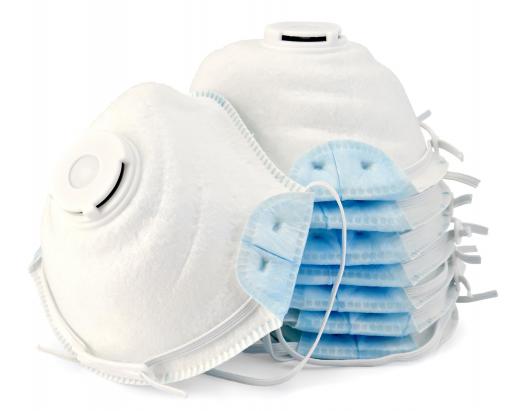 It is important to wear protective clothing and an air-filtering face mask when removing crawl space mold. This keeps mold from contaminating your clothing and prevents inhalation of dangerous spores. A one-piece coverall, shoe covers, mask, hood, and gloves should be worn at all times during this process. This protective gear should be completely removed before you reenter the living areas of your home. After the job is finished, thoroughly clean or dispose of all contaminated clothing and gear.
All surfaces must be completely dry for effective mold removal. Standing water can usually be removed with a wet-or-dry vacuum cleaner. Placing a dehumidifier in the crawl space for a few days will help dispose of excess moisture from damp surfaces. A portable fan may also help to circulate the moist air for removal. Take out saturated overhead insulation from the area to speed the drying process.
Before beginning the actual mold-removal process, place a sheet of plastic directly below the work area to catch falling debris. A bright work light will also be needed to illuminate the crawl space. Placing a portable fan at the entrance to the area may help to reduce airborne mold spores during the removal process. Have all necessary chemicals and equipment nearby to avoid going in and out of the work area. Put on protective clothing and breathing gear before entering the contaminated area.
Remove all mold from the ceiling, walls, and floor of the crawl space. Large open areas of mold can be removed with a vacuum cleaner, but tight spaces may require a putty knife or scraper. Clean all contaminated surfaces with a chlorine bleach solution to prevent regrowth. Replace any overhead insulation that was removed, discard the plastic sheeting, and clean all equipment and clothing thoroughly. Inspect the crawl space periodically for signs of mold growth.


By: design56

A bleach and water solution can be an important part of getting rid of mold.

By: kmiragaya

Crawl space mold can cause respiratory issues for people living in the house.

By: kostrez

When removing mold it is important to wear proper safety gear to prevent health issues.

By: volodina

People who are exposed to mold often have sinus issues.