How Do I Prevent Black Toenails?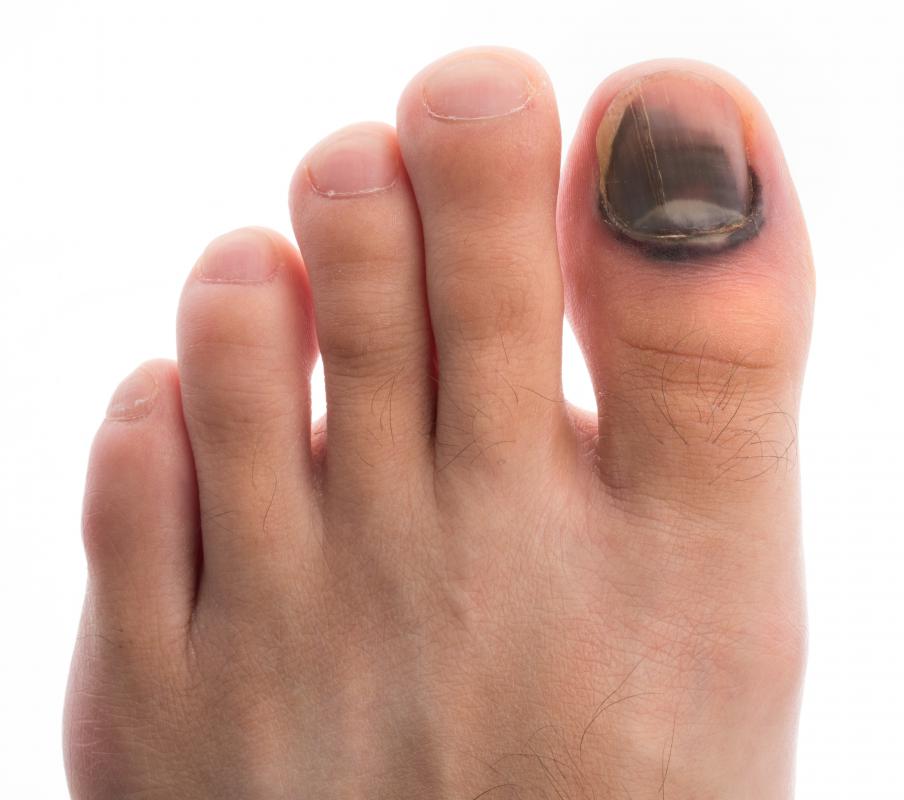 Black toenails, caused by trauma to the toe, are a common occurrence, especially among runners. Preventing them is typically an issue that involves finding the right kind of shoes. Other foot care methods may also help to prevent this problem. Although they are usually not painful, the toenails do tend to fall off after a while, so preventing them from occurring protects the toe, and can also be important to those who enjoy painting their toenails or who frequently prefer to wear open-toed shoes.
Runners, walkers, and skiers are most susceptible to black toenails, but they can happen to anyone. These injuries almost always occur because of the toe hitting the top of the shoe. When the toe bumps against the shoe too habitually, the skin beneath the toenail becomes bruised, separates from the toenail, and sometimes creates a blood blister. The blood that is located under the nail causes it to appear black or gray.
The majority of the time, the nail will not cause any pain to the runner or skier. They are sometimes painful though. If a blood blister develops, it can swell and cause pain. These blisters can also become infected, which can cause even more pain and must be treated by a doctor.
Prevention of this condition is typically the only way to avoid losing the toenail. The first step in prevention is to wear shoes that fit well, so that the toes do not bump up against the shoes. Second, the individual may want to shorten the distance he or she runs, walks, or skis. Running or skiing uphill instead of downhill can also reduce the amount of pressure the toe exerts on the top part of the shoe. Making sure that the shoes are tied correctly can help prevent any problems from occurring as well.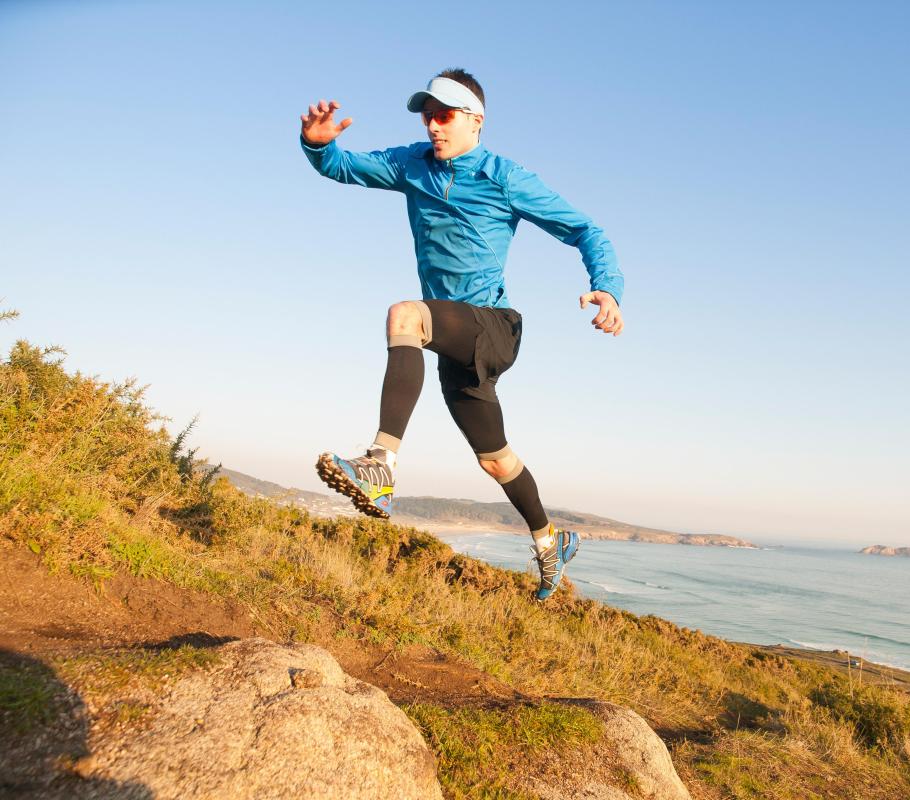 Proper foot care can also help to prevent black toenails. Toes should always be trimmed straight across, and they should be taken care of often. Excess moisture in the shoes can cause toes to slip, so proper socks that hold moisture well can be helpful to those who are exercising.
Although most of these injuries occur among runners and skiers, they can also occur when something heavy is dropped on a person's foot. To prevent accidents, individuals should make sure never to lift anything that is too heavy by themselves. It may be essential to use all safety precautions when lifting to avoid black toenails.
By: johnnydao

Black toenails are typically not painful.

By: EpicStockMedia

Toe trauma is common among runners.

By: Nikolai Sorokin

Wearing proper fitting shoes can help prevent black toenails.

By: ramonespelt

Running uphill can put less stress on the toes than running downhill or on flat ground.