How do I Prepare a Child for the Dentist?
A child's first visit to the dentist can be frightening. There are shiny, sharp-looking instruments, bright lights, strange chairs, and unfamiliar people to contend with. However, the first visit to the dentist doesn't have to be a bad experience. There are some things you can do to prepare a child for the dentist and make the visit not only tolerable, but also fun.
To prepare a child for the dentist, it is wise to pick a pediatric office. Pediatric dental offices tend to be decorated in a manner that is friendlier for children and more welcoming. Also, the dental chairs may be smaller and less intimidating for little ones. It's a good idea to prepare a child for the dentist by having him visit the dentist's office and meet the dentist before his scheduled appointment. The dentist can explain how he will check the child's teeth and clean them, putting the child's mind at ease beforehand.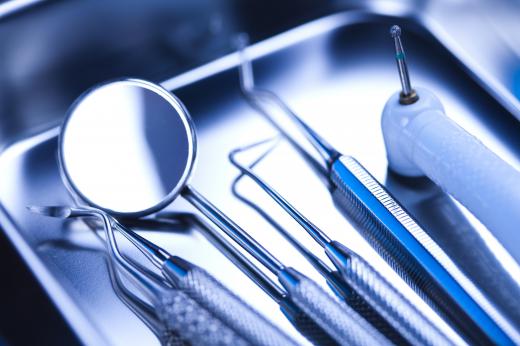 At home, there are many things parents can do to prepare a child for the dentist. First, parents can watch their own attitudes and word choices when it comes to speaking about dental work. For example, a parent should not discuss bad experiences involving dental work or express dread at having to go to his own dental appointment, as this is likely to cause the child a great deal of anxiety. Any talk about dental work should be upbeat and emphasize the importance of dental care for maintaining healthy teeth.
There are many books and videos available to help prepare a child for the dentist. For example, there are books with popular cartoon characters that tell stories about first dental visits. These books and videos can help the child become familiar with what happens during a dental appointment and see that going to the dentist is a normal event that doesn't have to be scary. Some of these books even provide a step-by-step account of what the dentist does, from counting the teeth to brushing them to polishing them and taking x-rays. These friendly, kid-like, step-by-step accounts can go a long way toward reducing anxiety; children are less likely to be afraid when they know exactly what to expect.
Role-playing can also help to prepare a child for the dentist. A parent and a child can pretend to examine a doll's mouth in preparation for a dental visit. In fact, a parent and child team can model a dental visit from beginning to end, starting with greeting the receptionist upon entering the dental office and ending with saying goodbye to the dentist. This type of role-play can help the child feel prepared and knowledgeable about the upcoming dental visit, which may lead to less anxiety.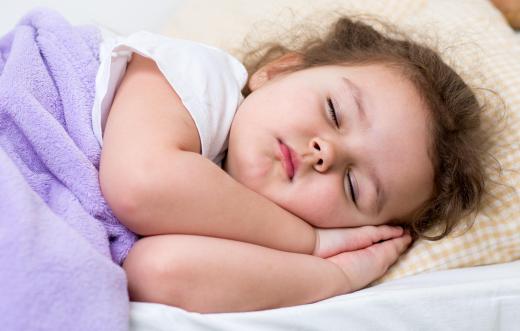 Nourishment and rest are also very important when preparing a child for the dentist. It is best to make sure that the child gets a good night's sleep before the dental visit and a good breakfast or lunch as well. A well-fed, well-rested child is less likely to be cranky upon arriving at the dentist's office. This alone can play a major part in ensuring that things go smoothly.
AS FEATURED ON:
AS FEATURED ON:

By: Sebastian Duda

The shiny, sharp instruments a dentist uses might be frightening to a child.

By: Pavel Losevsky

Visiting a dental office before her appointment can help prepare a child for a dentist.

By: atikinka2

Giving a child a book about going to the dentist can help prepare them for their first visit.

By: Oksana Kuzmina

Be sure that the child gets a good night's sleep before the dental appointment.