How do I Plan a Grand Canyon Rafting Trip?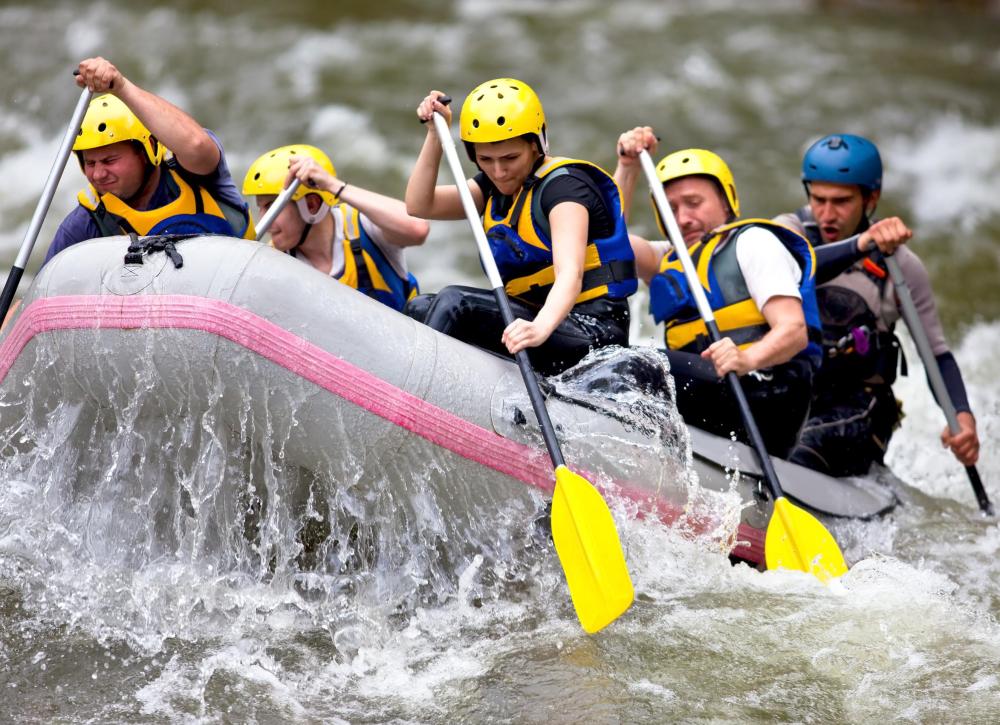 A Grand Canyon rafting trip is exciting, adventurous, and very popular. Planning one of these trips begins with determining the type of trip to take: a commercial or noncommercial trip. Commercial trips are professionally guided, open to the public with reservations typically made one-to-two years in advance. Noncommercial trips are self-guided and are also open to the public; however, a permit must first be secured via a weighted lottery. It's important to note that rafting down the Colorado River through the Grand Canyon is considered an exceptionally technical stretch of the river and should not be attempted by inexperienced rafters.
The chances of winning the lottery, which is held each year in February, are weighted so that the odds are better for those who have not been on a Grand Canyon rafting trip recently. If a noncommercial trip is chosen, then the next logical step is to apply for a permit, which requires a fee and can be done online. The main applicant must be at least 18 years old when applying, launch dates awarded via the weighted lottery are permanent and may not be altered in any way, and winners have about five days to pay a non-refundable deposit, which can vary, but usually costs several hundred US Dollars (USD). A final per-person permit fee is also charged and is due 90 days prior to the Grand Canyon rafting trip launch.
If a commercial or professionally-guided trip is chosen, the next step is to determine the length of the trip. There are two options: a one-day trip or a three-to-18 day trip. A one-day Grand Canyon rafting trip can either consist of a half-day or a full-day of rafting, where the group or individual chooses between whitewater and smooth water experiences. Three-to-18 day trips are run through a commercial outfitter and include a wide range of excursions. There are more than a dozen of these companies in the Grand Canyon region, and the next agenda item for those planning a professionally guided Grand Canyon rafting trip is to select one.
Once the type of trip is selected and a definite date is set, it's time to schedule a flight or other mode of transportation to the Grand Canyon area and determine what to bring. Outfitters will provide all of the essentials for those on a professionally guided trip, including rafts, equipment, food, and in some cases transportation to and from the launch site. Commercial and noncommercial rafters will all need to bring proper clothing, footwear, sunscreen, toiletries, and hats.
By: VILevi

Whitewater rafting is popular at the Grand Canyon.

By: sumikophoto

The Colorado River runs through the Grand Canyon.