How Do I Perform an at-Home European Facial?
A European facial generally includes cleansing, extraction and massage of the face. The cleansing process removes makeup, dirt and oil from the face. Extraction removes any whiteheads, blackheads and dead skin from the surface of the face. At the end of a European facial, the client generally will receive a shoulder, neck and facial massage, which increases blood flow and circulation and eliminates stress and tension. Although most European facials are performed at a spa or salon, with the proper equipment, you can perform facials in your home by using the proper equipment and tools and carefully following the steps to give the recipient a pleasant experience.
To perform an at-home European facial, you must have warm water, a facial scrub and a lighted magnifying glass. You also will need a moisturizer, towels, a sliced cucumber and a microwave. Prepare a quiet and relaxing environment for your client by placing lit candles around the room, dimming the lights and playing soft music. Place all of the equipment in an area immediately surrounding the chair, couch or table where your client will be.
Regardless of whether your client is a friend, family member or paying customer, it is important to discuss the steps of the European facial. Ask your client whether he or she has any allergies or sensitivities, and adjust your routine accordingly. A European facial is meant to be a relaxing experience that is beneficial for the client's health and well-being.
Begin the European facial by applying a facial scrub to the client's face, neck and shoulders. Massage the scrub into the face using upward and outward circular motions with your fingertips, which will aid in tightening and lifting the skin. Be extra careful when cleansing the area surrounding the eye. Use a warm, wet washcloth or towel to remove the cleanser from your client's face, and place a slice of cucumber over each of his or her eyes.
Using the lighted magnifying glass, evaluate the client's face and remove any whiteheads or blackheads by gently squeezing with your fingertips. The skin should be soft and moist. This will make it easy to remove the imperfections.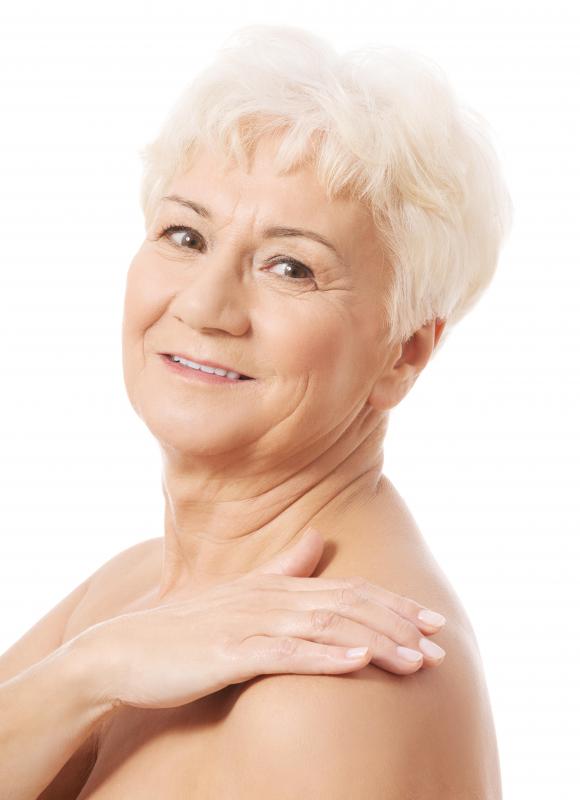 Place a wet towel in the microwave for about 30 to 60 seconds. Check the temperate of the towel, and if it is too hot, allow the towel to cool off for about one minute. Then place the towel on the client's face for about three minutes to open the skin's pores.
Apply moisturizer to the client's face, neck and shoulders. Using the moisturizer as a lubricant, gently massage the shoulders and neck. Massage the moisturizer into the client's face using upward and outward motions. Focus on the back of the neck, top of the shoulders and the temples to reduce tension.