Eggnog is a popular holiday treat which is very easy to make at home. The difference between homemade eggnog and store bought eggnog is quite significant, and you might want to give it a try. You can also make eggnog an interesting family project, since packaged eggnog is so ubiquitous that many people are not familiar with the steps for making it at home.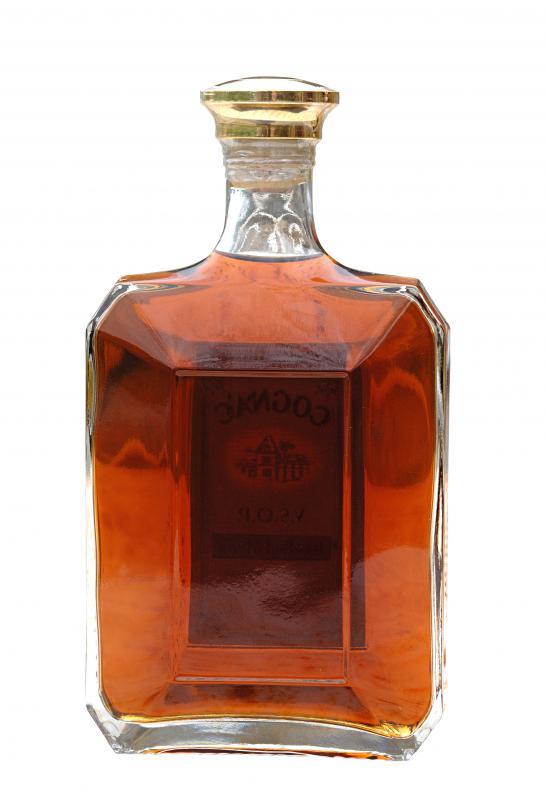 Many people find the rich flavor of eggnog more palatable in eggnog which has been made at home, since homemade eggnog tends to be loftier, and the flavor is also more distinctly fresh. People who dislike eggnog might also consider trying a taste of freshly made eggnog, since it tastes radically different from the stuff that comes in a carton.
There are two approaches to making eggnog, depending on whether or not you want to pasteurize it. Both recipes include eggs, heavy cream, sugar, and nutmeg, and they can be additionally flavored with rum or brandy. Traditional eggnog includes raw eggs, which raise concerns about food safety for some people. If you do not have a reliable source of high quality eggs, you may want to consider pasteurizing your eggnog, especially if your guests include children or pregnant women, who may be more susceptible to food borne illness.
To make eggnog the traditional way, start by thoroughly washing six eggs, to remove dirt and bacteria from their shells so that the eggs will not be contaminated when you crack them open. Crack the eggs and separate them, setting the whites aside and beating the yolks with one half pound (.22 kilograms) of powdered sugar, or around half a box. The yolks should turn pale yellow, at which point you can add a cup of liquor, should you desire. Add four cups of heavy cream to this mixture and set it aside, covered, while you beat the egg whites until stiff and dry. Fold the yolks into the whites and serve immediately, sprinkled with nutmeg.
Many people find that allowing the yolks to sit can help to cut the eggy flavor, which some people find undesirable when they make eggnog. If you choose to do that, cover the eggs and refrigerate them. The flavor of the nutmeg can also be greatly enhanced by using freshly ground or grated nutmeg. The above recipe makes around 30 small servings, although many people prefer larger glasses, despite the large calorie load.
To make eggnog with pasteurized ingredients, whisk 12 egg yolks together with one and one third cups sugar and two cups each milk and heavy cream. Heat this mixture on low in a large, heavy saucepan until the mixture has curdled, but do not allow it to boil or curdle. Pour out from the pan into a large bowl, and add one cup each milk and heavy cream, stirring to combine. Chill the eggnog and serve with nutmeg or spirits, if desired.
When you make eggnog, be aware that it tastes best fresh. Unpasteurized eggnog should be made only minutes before people consume it, so that they= fluffy egg whites will keep the mixture light, frothy, and flavorful. If you make pasteurized eggnog, it should set for several hours in the fridge to chill, but it should ideally be consumed within 24 hours.
An egg, which is used to make eggnog.

Cognac or another brandy is often used in eggnog.

Eggnog is frequently seasoned with nutmeg.

A whisk may be helpful in making eggnog.

Eggnog is a popular holiday drink.

Heavy cream is needed to make eggnog.

Making eggnog with pasteurized ingredients requires 12 egg yolks.