How do I Make a Smoothie?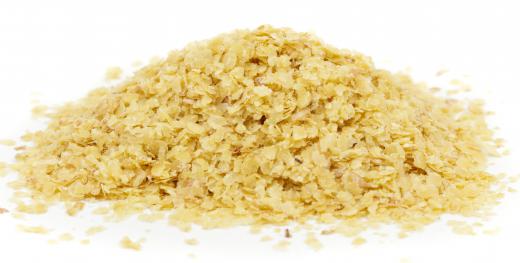 It's easy to make a smoothie that is both healthy and delicious -- the Internet offers many great recipes for smoothies. All you need is a blender, mixer or food processor and a few ingredients. You'll need crushed ice and chopped fruit as well as yogurt, ice cream or milk. Fruit juice, honey, cinnamon, peanut butter, chocolate syrup, wheat germ and protein powder are other possible additions depending on the particular recipe and your preferences. The specific order of adding the ingredients to the blender varies as everyone seems to have his or her favorite method, but the best tip to make a smoothie that is actually smooth is to keep checking and stirring the ingredients to get any ice and fruit chunks well blended.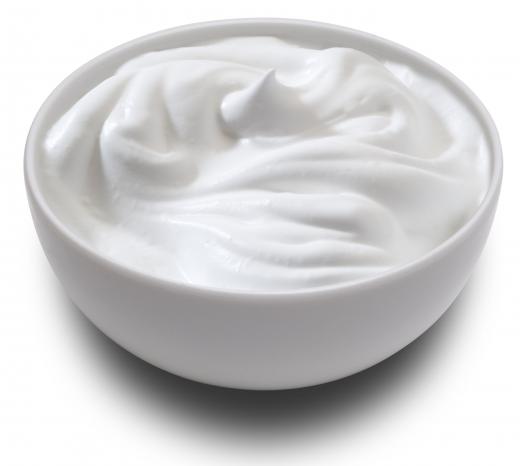 Frozen, fresh or canned fruit in any combination works well with a few exceptions. Milder fruit such as peaches are often better on their own in a smoothie as they may get overpowered by stronger tasting fruit such as blueberries. Apples, even when chopped into smaller chunks, tend to create lumps in smoothies, but you could experiment with these as you gain some practice in smoothie making. Strawberry and banana is a classic smoothie fruit combination, while pineapple and mango are popular fruits to make a smoothie with a tropical appeal. Place the amount of fruit your smoothie recipe calls for in the blender or mixer and blend or mix for about 25 seconds.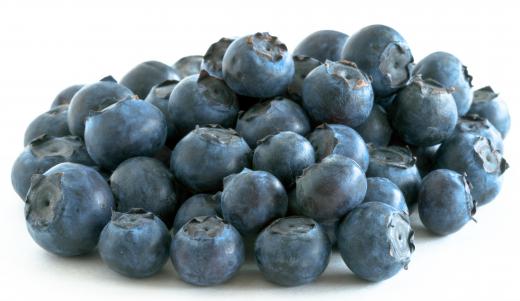 At least a half a cup (125 ml) of crushed ice should be added to the fruit. The amount of ice you'll need to make a smoothie will partially depend on whether you're using frozen fruit or not. Turn the blender on to process the fruit and ice for a few seconds before adding the yogurt, ice cream or milk and other ingredients according to the recipe you're using. Process the smoothie again until all ice chunks and fruit are well-blended. When the blender is turned off, you may want to use a spatula to move any chunks of fruit or ice from the blender's blades.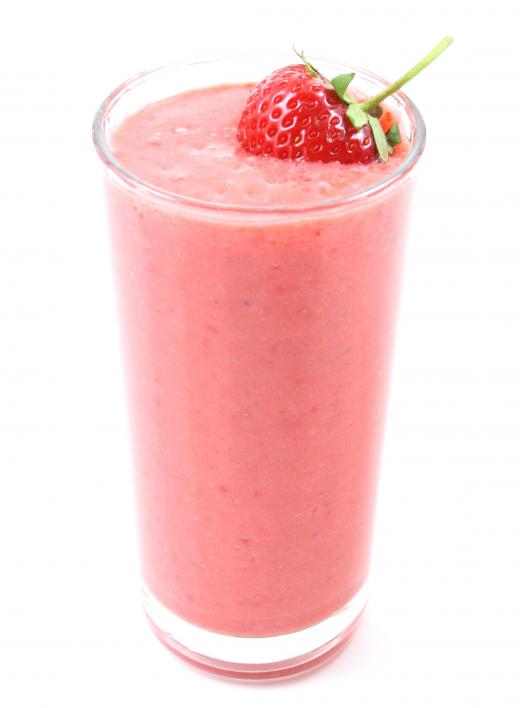 Smoothies are best enjoyed immediately after blending. If you make a smoothie that ends up being too thin or too thick, these are easy fixes. A little milk or fruit juice can thin the mixture out, while adding more fruit and ice chunks can help thicken it.


Consider adding wheat germ to smoothies.

Yogurt can be used to make a creamy smoothie.

By: Mariusz Blach

Blueberries are often added to smoothies for their nutritional value.

By: matka_Wariatka

A strawberry smoothie.

By: Jaimie Duplass

Many smoothies contain honey as a natural sweetener.

By: lculig

Protein powder, which is often included in smoothies.

By: Anna Kucherova

Peaches are often best on their own in a smoothie.

By: popoimagen

Blenders are the easiest way to make smoothies.

By: volff

Mango smoothies offer a tropical touch.

By: Anyka

Smoothies are created using a variety of fruits, juices, and ice.

By: tashka2000

Spinach can be used to make healthy, green smoothies.

By: bakerjim

Some smoothie recipes call for ice cream.

By: kmiragaya

Added mamey to a tropical fruit smoothie can provide a creamy texture without the need for yogurt or milk.

By: Johan Larson

A green smoothie may feature avocado, kale, or other nutrient-packed green vegetables.