How Do I Make a Financial Disclosure?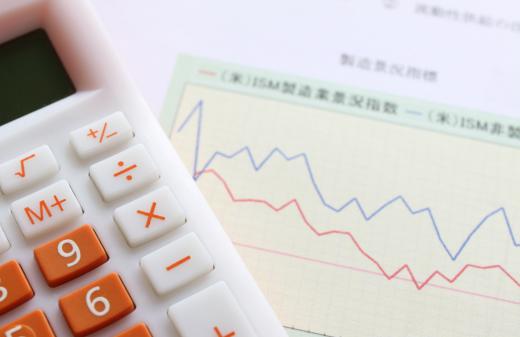 A company typically prepares monthly accounting statements to assess its current financial position. These statements include the income statement, balance sheet, and statement of cash flows. The former two statements may include a financial disclosure for certain groups of information. To make a financial disclosure, a company needs to separate the notes into certain groups, provide a short statement for the item, and include requisite calculations or examples if necessary. National accounting standards may require more information in disclosures.
The main types of financial disclosure statements include a summary of significant accounting policies, subsequent events, noteworthy events or transactions, and management statements on certain business aspects. These groups are fairly standard and usually contain the additional information required by stakeholders to make decisions. The wording for each group is often flexible, however. Companies simply need to create statements for whichever items qualify for the disclosures; a company may not have one of each type. Accounting controllers or managers should sign off on the statement prior to its release.
The short statement in each financial disclosure needs to accurately describe the event or transaction. For example, a summary of significant accounting policies often focuses on inventory valuation or write offs, among other items. The company needs to describe the accounting policies that affect major portions of its financial statements. Subsequent transactions or noteworthy events will be similar in nature. The statement needs to describe what transaction is going to occur or has occurred, what the effects will be, and why it is significant.
Calculations or examples are also common in some types of financial disclosure statements. Most accounting reports simply dictate the final balance or figure for each general ledger account. Calculations are necessary to display how the company computes certain information and why the calculations result in the most accurate statement. The calculation should be a short display included after the verbiage in the financial disclosure. Accountants usually provide the calculations from their working papers.
Publicly held companies are often the heaviest users of financial disclosure statements. They must release the information in order to inform stakeholders about certain aspects of the company. Government agencies may also have an interest in these statements as well. For example, government agencies may look to see if companies are properly accounting for certain items. Other times, external stakeholders look for management expectations on certain transactions that will occur now or in the future that may be detrimental to the company.


By: カシス

Companies making a financial disclosure need to separate notes into certain groups, provide short explanatory statements, and include requisite calculations if necessary.