How do I Learn How to Knit?
If you want to learn how to knit, there are several ways to accomplish your goal. You may even want to try more than one method. For example, you could take in-person or online beginner knitting classes as well as ask a friend or family member who knits to give you some tips to get started. If you're the kind of person who likes to try and figure out new things on your own first before learning more from others, a "knitting for beginners" book can be a good choice.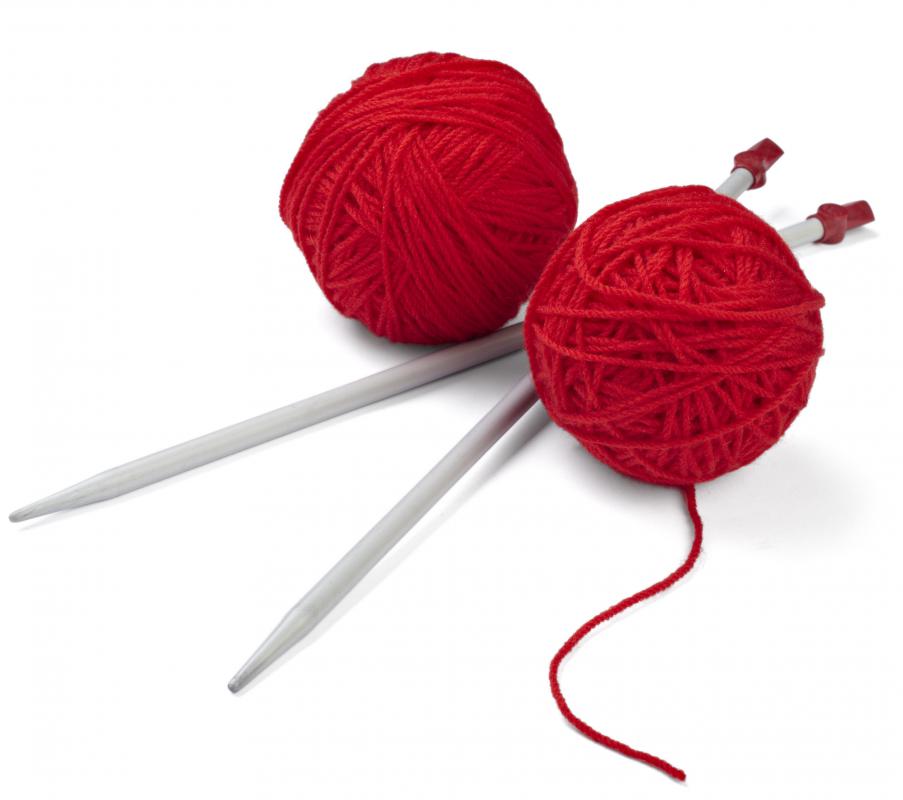 The main thing to look for in books and classes if you're completely new to knitting is the word beginner. Usually, classes and knitting patterns classified as easy are aimed at knitters who know how to start projects by casting on the yarn and are familiar with the craft's two main stitches. The knit stitch is a basic stitch, also called the garter, that beginners learn first. If you want to learn how to knit, choose a class, book or person to show you the way to cast on yarn and create the garter stitch. By mastering casting on as well as the knit stitch you can make a simple garter stitched square that you can use as a dish cloth; when it's finished, you will need to learn the simple way of binding off, or neatly getting the last stitches from your knitting needle to your project.
Once you've practiced making garter stitch dish cloths, you can advance to creating a scarf. After that, you'll be prepared to learn the purl stitch. It's similar to the knit stitch but the yarn is held in front of the needle rather than behind it. If you learn how to knit both the garter and purl stitches, you'll have the basis for all other knitting stitch techniques. The first stitch you should learn after the garter and purl is the stockinette.
Alternating knit and purl rows creates the neat, flat v-shaped stitches known as stockinette; this is the basic pattern for sweaters. You can learn how to knit simpler sweaters through online or in-person classes or through purchased pattern books. Some yarn shops and large craft stores offer free patterns, but make sure you find easy sweaters or you may get discouraged when trying to shape the armholes. For your first sweater, the shaping, which is done by casting extra yarn loops onto the needle to increase and knitting two existing stitches together to decrease, should be minimal.
Free knitting patterns are also available online. Even if you decide not to take lessons on the Internet, you may want to participate in knitter's forums to get knitting tips. Joining an online knitting club can help you learn how to knit, as members are typically extremely supportive and helpful in assisting people who are new to the craft.
By: cedrov

A knitted sweater.

By: picsfive

Knitting needles and yarn.

By: joephotostudio

People who don't have access to a knitting class or circle may benefit from watching instructional videos.

By: Mr Korn Flakes

Knitting your own scarves can be relatively easy with a little practice.

By: adisa

People who knit might make their own winter clothing.