How Do I Interpret My FE Exam Results?
Scores on the Fundamentals of Engineering (FE) exam are offered on a pass/fail basis, with feedback in the event of a fail. Test takers who pass can be assured that they have demonstrated competency to work in their chosen field, while failure indicates either poor test taking skills or an incomplete knowledge of the materials. It is advisable to read the feedback that comes with the FE exam results to learn more about test performance and decide how to move forward with retaking the test, tutoring, additional classes, and other measures.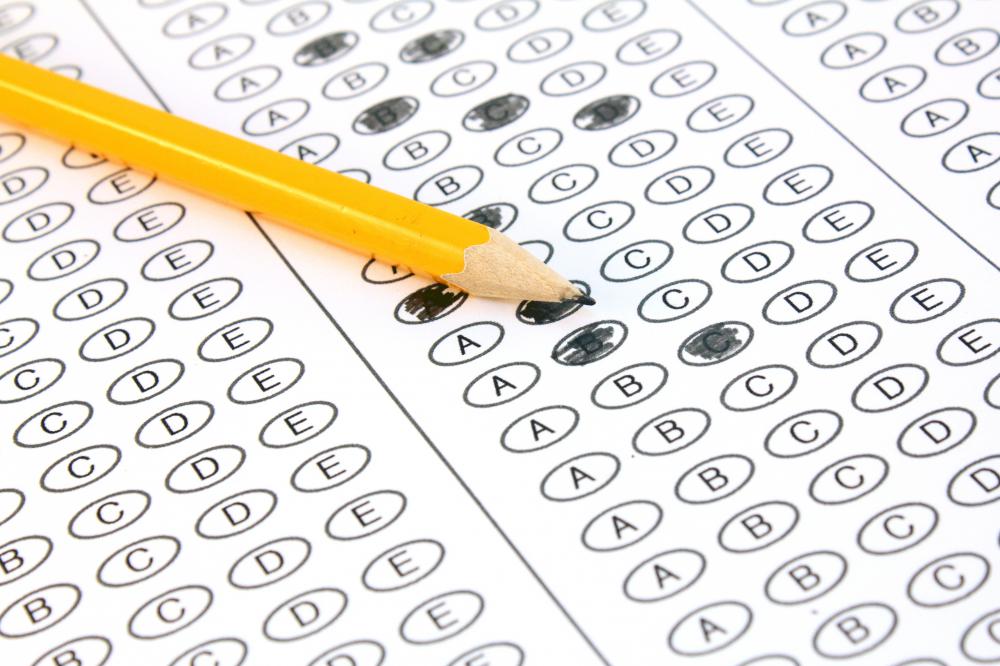 Engineering students in the United States usually take the FE exam before they graduate to prepare to practice as professional engineers. Without taking licensing examinations, the type of work an engineer can do is more limited, and the engineer may not be able to advertise as a professional engineer. The FE exam has 180 multiple choice questions, 120 of which cover basic topics while 60 focus on a specific discipline or "module."
Passing scores change with each examination. The test designers work with statisticians and engineering experts to determine which score should equate to a passing grade on each examination, keeping in mind that the pass mark indicates that an engineering student is competent. The statisticians must also consider the need to be able to compare scores, so FE exam results from engineers who take the test at different times can be fairly compared against each other.
It can take eight to 10 weeks to receive FE exam results. If a student passes, that student satisfied the test requirements. If the student fails, the feedback will provide specific information about the areas of the test where the student failed to perform. Students may find it helpful to discuss the FE exam results with advisers and mentors to decide what they should do next. It may also be beneficial to look at publicly released pass/fail rates for that exam, and to pay special attention to specific disciplines.
Some students may know the materials well, but be uncomfortable in test environments. These students may need some sessions with a tutor to develop test-taking skills so they can retake the FE exam and have a greater chance at passing. In other cases, the feedback with the FE exam results may reveal gaps in an engineering education, in which case it may be necessary to take another class or series of courses before retaking the examination. Students may have taken the test too early in their educational careers, or might have missed a core competency in their coursework.