How do I Install Bath Cabinets?
The installation of bath cabinets requires average plumbing and carpentry skills and will take approximately eight to 15 hours. The materials required are as follows: cabinets purchased from a home improvement store or cabinet maker, 1 x 4 inch (30.5 cm x 122 cm) ledger, shims, drywall screws, trim molding, and finishing nails. Additionally, it is necessary to have the following tools on hand: hammer, pry bar, large level, stud finder, tape measure, electric drill with drill and screwdriver bits, saber saw, clamps, utility knife, hole saw, hammer, and a nail set.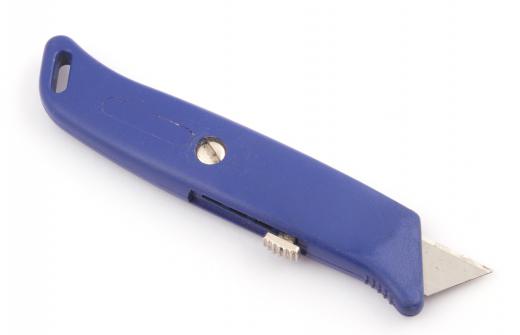 Before purchasing bath cabinets, it is important to consider storage and function. Bathrooms are often small and must accommodate many miscellaneous items such as towels and toiletries. Make sure cabinets are both deep and wide enough to store all necessary items, and attempt to install the largest possible ready-made unit that will function well within the space.
To prepare the area for installation, first empty out old bath cabinets and drawers, and shut off electricity and water. Then, remove the sink from the counter, making sure to disconnect any electrical connections in the interior of the cabinets. Remove the countertop first using a hammer to loosen it, then a flat pry bar to completely disengage it from the existing cabinetry. Remove the drawers and cabinet doors and then the cabinet bases.
To begin the installation of bath cabinets, find the studs in the wall, using the stud locator and mark the center of the studs with a pencil. Draw an extension of the line up and down the walls, making sure they remain plumb. Mark out the areas, measuring carefully, where each cabinet will be hung. Make sure to take into account electrical switches and outlet, plumbing, and traffic patterns before completing bath cabinet installation plan.
Install bath cabinets on the walls first. Start with corner cabinets first, attaching the ledger along the bottom of the cabinet line, to help hold cabinets up during installation. Drill and countersink two holes in each mounting rail inside the cabinet and drive drywall screws through the holes. Rest the neighboring cabinet on the ledger and clamp to first cabinet. Screw bath cabinets together and to the wall, using shims throughout this process to maintain plumb lines.
Hang the remaining cabinets in the same manner. Remove all ledgers and shims. If there is a gap between cabinet and wall, fill with strip of molding, stain, and finish to match cabinets. If there is a gap between the side of the cabinet and the end of a wall, cut a filler strip to close it. Filler strips can be purchased from the cabinet manufacturer and attached with drywall screws. It is important to seal all gaps, as bathrooms contain a lot of moisture and moist areas are breeding grounds for mold.
To begin base bathroom cabinet installation, install corner cabinets first, as necessary. Into the back of the cabinet, drill and countersink pilot holes. Set the neighboring cabinet into place, checking that doors and drawers will function properly. Clamp cabinets together as necessary, using shims to maintain plumb lines, until a row of cabinets is complete. Cut holes for plumbing and electrical lines as necessary, before clamping and screwing; check level carefully before screwing cabinets into place. When all cabinets are screwed into place, install a toe-kick to cover bottom gap.


By: auremar

Installing bath cabinets requires basic carpentry skills.

By: J and S Photography

A utility knife is needed to install bath cabinets.

By: AlexOakenman

Tools needed to install bath cabinets may include electric drills.

By: Jet Sky

A stud finder can help determine where a cabinet can be safely secured on the wall.

By: nikshor

Hairdryers are usually stored in bath cabinets so they are away from water.