How do I get a Mechanic Certification?
The specifics of what you need to do to get a mechanic's certification vary a lot by location, but in most places the process involves a combination of coursework, on-the-job training, and performance on a formal exam. It's a good idea to check with experts in your jurisdiction to find out about the specifics. In some countries like the US and the UK, individual regulatory bodies set more or less universal standards, while in others like Canada the rules vary by province, such that people working in different places may be subject to different credentialing requirements. In almost all places, certificates must also be maintained after they're earned. Sometimes this involves periodic re-testing, but more often it's just a matter of staying on top of filing requirements and paying scheduled fees.
Importance of Location
Doing a little bit of research into your location's laws and rules is usually a good place to start. You don't often need a mechanic certification to begin work, but in some places you do — and in any event, you're almost certain to get paid more if you have one. From here, the biggest task is to figure out what the process is, identify your relevant regulatory agency, and understand the requirements.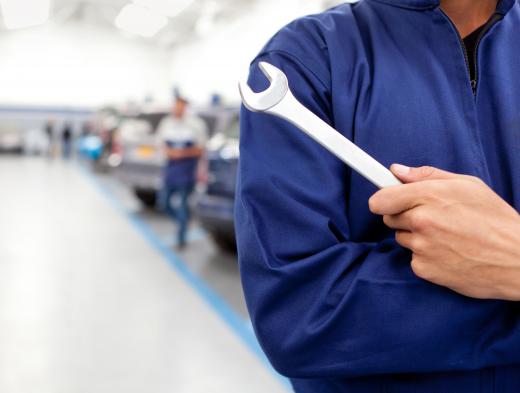 In the United States, the most popular certifying entity for mechanics is the National Institute for Automotive Service Excellence (ASE). The institute is a non-profit organization that is widely respected and recognized as a governing body for certifying mechanics. The phrase "ASE certified" is a general term that applies not just to autos, but to many different mechanic certifications for a variety of vehicles and vehicle parts. In all, the organization offers more than 40 exams.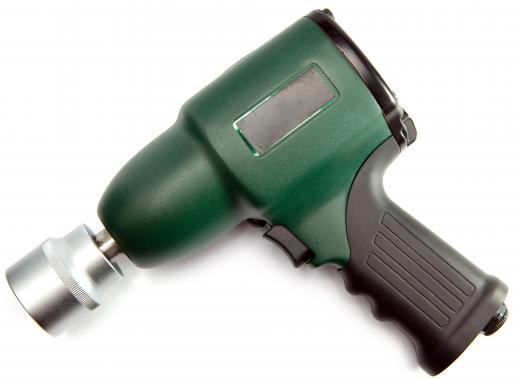 The UK operates under a similar system administrated by the Institute of the Motor Industry (IMI). IMI usually offers three different certificate "levels": one in maintenance, on in repair principles, and one in technology. Certifications earned through IMI programs tend to be valid throughout England, Scotland, Wales, and Northern Ireland. Many European countries work on a similar model, and in some cases countries have reciprocity with each other — but not always. Things are a bit different in Canada, where each province has its own regulatory body and its own set of certification requirements. As a result, a certification to work in, say, British Columbia won't necessarily allow you to find a job in Alberta. This sort of disparity is why it's important to find out what rules you're subject to before you begin, since your choices now may shape your mobility options going forward.
Coursework
Almost all certification agencies want candidates to complete a bit of coursework. Sometimes just a few classes will suffice, but other times full degrees or university-level programs are required. Depending on location, these may be offered by the agency directly. In most cases, though, educational credits are something a person has to complete more or less independently.
Many technical schools, vocational schools, and community colleges offer programs that are actually designed for people trying to get certified. Students can often focus on specific areas such as heating and cooling, basic engine management, drivetrain systems, or transmission, and the schedules are often flexible. General courses on mechanics may also count towards the certification requirement, even if they aren't designed specially for that purpose.
Some car dealers and automakers also sponsor training programs for mechanical certification. Typically these are a focused two-year course of study geared toward individuals who want to work on a specific make of car or truck. Some motorcycle manufacturers do this as well to ensure that they have quality mechanics servicing their products. If you are interested in working on a certain make of vehicle, check with the manufacturer and local dealers to see how you can get into the mechanic certification program for their company.
Apprenticeships and Workplace Training
In addition to book learning, you will probably also have to log a certain number of hours of workplace training to qualify for a certificate. Organized programs for certification, like those offered through car dealers, often include this, but in other cases you'll need to get it on your own. The UK usually requires a formal apprenticeship period, wherein the person looking to get credentialed spends a year or more working closely under someone who has already been certified and getting a hands-on education. The IMI maintains a list of apprenticeship openings, and will sometimes approve positions not listed in its database, too.
Examination Process
No matter where you are, the process will in all likelihood involve a series of exams to test your basic knowledge and mastery of the material. Exams almost always include both a theoretical portion, which tends to be in writing, and a practical portion, which often involves hands-on work, usually in front of a board of experts. Different types of vehicles, like cars, trucks, and motorcycles, may different exams, too.
Keeping Your Certification Current
Certificates aren't usually good forever. In the US, for instance, ASE certifications expire every five years, and part of the renewal process involves re-taking certain parts of the exam. Payment of routine fees is also usually part of this. It's a good idea to check with your regulatory agency to be sure you know what to expect, and to prepare yourself in advance for what you'll need to do to stay current.
AS FEATURED ON:
AS FEATURED ON:

By: albert schleich

Motorcycle mechanic certification is one option for someone who wants to work in vehicle maintenance.

By: Andres Rodriguez

A mechanic's certifications are reassuring to customers.

By: Konstantin Kulikov

Mechanic certification may involve demonstrating proper usage of power tools.

By: ashadrov

Mechanics may focus on specific parts of a vehicle, such as the transmission.

By: CandyBox Images

Some mechanics may specialize in specific models and brands of cars.

By: il-fede

Some mechanics might be certified to perform collision repair work.

By: Linda J

Mechanics might be certified only to work on specific kinds of vehicles.