How Do I Get a Doctor of Musical Arts Degree?
A doctor of musical arts (DMA) degree or a Doctor of philosophy (PhD) course is a postgraduate program designed for individuals who wish to become professional musicians or teachers. Someone wishing to enroll in one of these courses must first complete an undergraduate degree program in music and many schools also require doctorate course applicants to have completed a masters program in the subject. Many colleges require applicants for doctor of musical arts degree courses to successfully pass either a written or a practical examination before being admitted to the college. Thereafter, the program typically lasts for several years and the makeup of the course depends partly on the student's area of interest.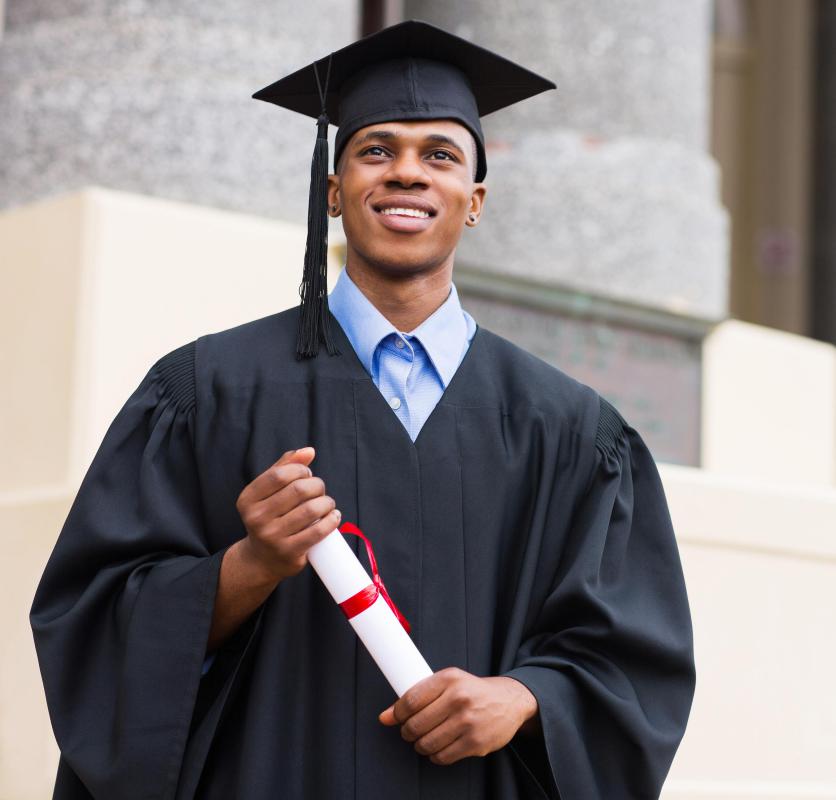 Normally, a doctor of musical arts program includes several semesters of lectures, seminars and tutorials during which students learn about musical theory, history, composition and other related subjects. Many colleges enable students to specialize by focusing on one element of music at some point during the program, but in most instances all of the students have to study certain core topics. During history sessions, students learn about prominent composers and different styles of music such as classical, romantic and baroque. Theory classes focus on the structure of music and techniques for performing or composing melodies and songs. As the name suggests, composition lectures and seminars are designed to teach students how to write music in various different styles.
Typically, people enrolled in doctorate programs are required to write a dissertation and the composition of this document may take months of even years. A doctor of musical arts student may write a dissertation on a topic such as 20th century music or the cultural influences on certain styles of music. At some colleges, students have the option to produce a musical composition rather than write a dissertation. In such instances, the music in question may be a lengthy orchestral piece that involves several different types of instruments. Other students are able to take conducting or performance classes and examinations as an alternative to writing a dissertation.
In order to graduate with a doctor of musical arts degree, a student must successfully complete all of the written coursework as well as any practical examinations. Some colleges require course attendees to complete course units in non-music related topics such as foreign languages or classes in arts related subjects. Final grades are usually awarded by a committee of academics and professors and people who fail to achieve a passing grade may be given the opportunity to appeal or re-take certain units. At some schools, however, rules exist that place maximum time limits on these degree programs.