How do I get a Computer Engineering Degree?
There are four components required to get a computer engineering degree: qualify for admittance, find an accredited school, pay the tuition fees, and complete the course work. All these items are required to get a computer engineering degree. The demand for computer engineers is increasing, as technology becomes a central part of everyday life.
A degree in computer engineering opens doors to careers in manufacturing and computer system design. This field brings together computer science and electrical engineering. As a student, you will take courses in software design, hardware integration, and electrical engineering.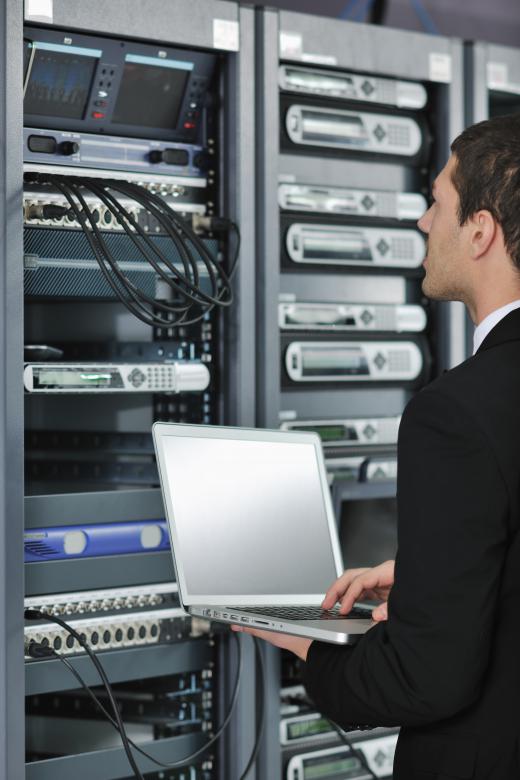 In order to qualify for admission into a computer engineering program, you will need to have successfully completed high school calculus, geometry, algebra, physics and English courses. The competition for this program is quite intense, with high marks a minimum criterion. Prestigious programs often have additional requirements, such as references from teachers or a list of any science related prizes or projects.
The computer engineering degree must be issued from an accredited university. The Accreditation Board for Engineering and Technology (ABET, Inc) is responsible for reviewing and certifying these programs in the United States. A non-accredited institution will not be able to issue a degree in computer engineering, although they may offer very similar courses. To find an accredited school, look at the program information provided by the Faculty of Engineering. The ABET, Inc information should be included in the brochure.
The tuition fees for a computer engineering degree range from $3,000 to $10,000 US Dollars (USD) per year. There are a wide range of student aid, scholarship, and bursary programs available to help students with the tuition fees. In addition, university students can work on campus in jobs that typically pay more than retail jobs. These opportunities are part of the financial aid package available to all students.
A computer engineering degree is a minimum of four years in length and has courses in advanced math, system design, software programming, hardware and electrical engineering. In most programs, the first year courses are the same as those required by electrical engineering students. The second year becomes more specialized and in the third and fourth years, students can select further sub-specialties.
Many programs offer work terms or co-operative placements to help students obtain relevant experience. These work terms can include opportunities in computer software design, hardware manufacturing, and robotics. As with most academic opportunities, the students with the highest marks are rewarded with the most exciting job placement opportunities.
AS FEATURED ON:
AS FEATURED ON:

By: .shock

Most computer engineering jobs require at least a bachelor's degree.

By: Tyler Olson

Students need several high school math courses in order to qualify for college computer engineering programs.

By: diego cervo

People working in computer engineering typically hold a bachelor's degree in computer science or other relevant field.