How do I Earn Pharmacy Technician Certification?
A pharmacy technician is a person who may assist a licensed pharmacist in many aspects, such as taking orders from health-care providers and preparing prescriptions for the consumer. In some places, such individuals are required to have a pharmacy technician certification through a recognized certifying agency. This can be the case even if it is not legally required, and many pharmacies prefer candidates who are certified over those who aren't. To earn a pharmacy technician certification, there are certain requirements a person has to meet before even applying for the certification exam. In addition, many candidates choose to take pharmacy technician classes or undertake study programs to prepare. Official certification is generally granted only upon completion of a pharmacy technician certification exam.
There are two main pharmacy technician certification organizations in the U.S. Both have similar requirements candidates must meet before qualifying to take the certification exam. These include having a high school diploma or equivalent and not having any felony or drug-related convictions, or any disciplinary record with a pharmacy licensing body. Organizations that offer certification in other parts of the world, such as Canada, have more involved prerequisites, such as having a certain amount of related work experience and classroom-based training.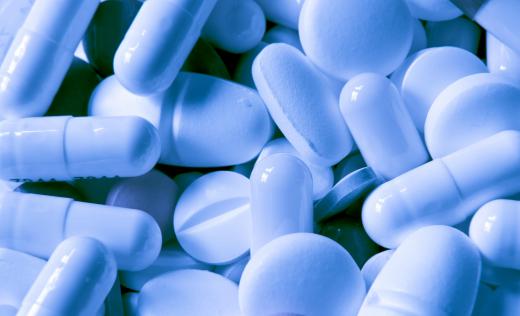 While not all pharmacy technician certification organizations require official test preparation to be eligible to take the certification exam, many candidates still choose to participate in some form of formal training. This may include courses taken through a hospital or college program, or study preparation programs, sometimes offered by the certifying agencies themselves. Preparation typically focuses on math, science and pharmacological principles that are the cornerstones of work done in a pharmacy.
The format of pharmacy technician certification exams may vary from place to place. In the U.S., for example, the two main exams one can choose from are both multiple choice exams. Canada's principle pharmacy technician certification organization, however, has a more involved exam that consists of both a multiple choice component and an observation component, where candidates' skills are assessed in-person.
Successful completion of all exam components is required to earn a pharmacy technician certification. To maintain certification, most organizations require pharmacy technician's to complete a set amount of ongoing education classes and/or to retake the exam at regular intervals. In the U.S., for example, the certification organizations require technicians to complete 20 hours of ongoing training every two years and to retake the certifying exam at the end of that two year period.
AS FEATURED ON:
AS FEATURED ON:

By: kubais

Pills from a pharmacy.

By: Tyler Olson

A pharmacy technician working.

By: uwimages

In the US, pharmacy technician certification exams are multiple choice tests.