How do I do Strength Training at Home?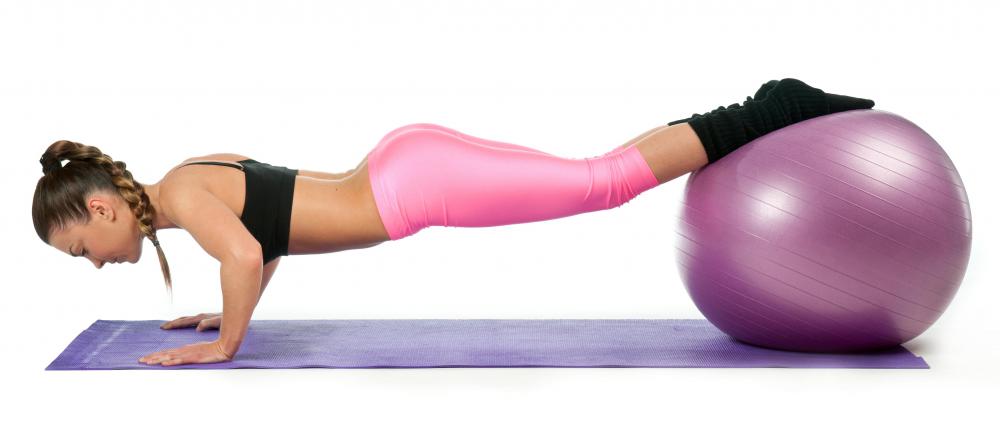 Most kinds of strength training exercises that are performed in gyms, with personal trainers, and in exercise classes can be performed at home. Strength training at home is easy as long as one has the right kinds of equipment and knows how to perform the appropriate exercises. In order to help people learn to do strength training at home, there are a number of fitness equipment companies that sell packages that include both the necessary equipment and instructional DVDs or videos that teach the users the right ways to use the equipment and adjust their exercises as their strength increases.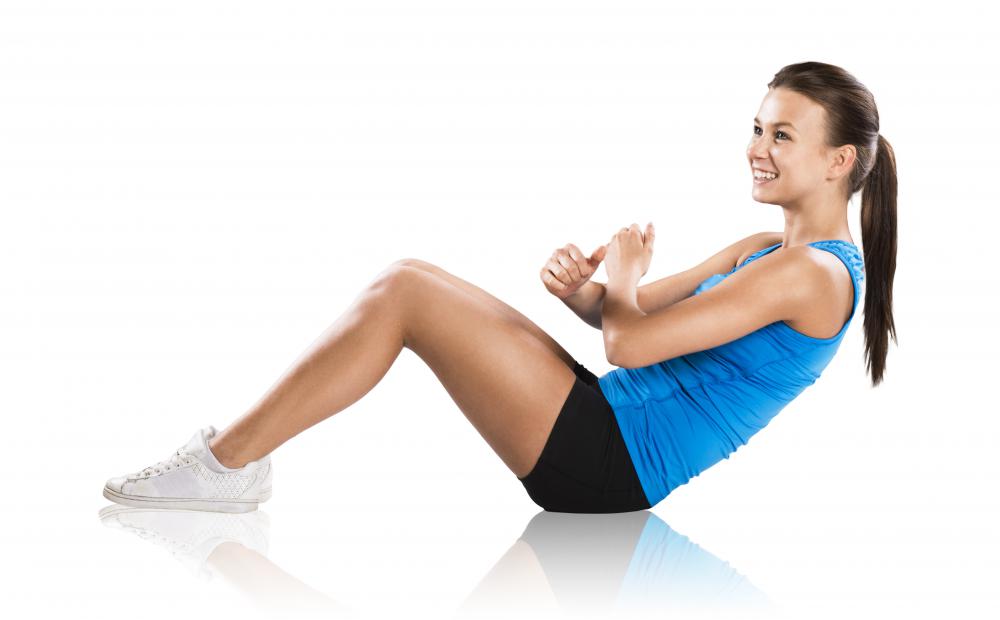 One of the most common kinds of strength training uses weights. In order to perform this kind of strength training at home, weights of some sort will need to be purchased. Hand weights and dumbbells are common types of equipment that can be purchased for strength training at home. Also, some people choose to use weighted bands that fit about the arms or legs, usually at the wrists and ankles. By simply wearing these during the day, the body has to use more strength to do daily tasks. This system is often used more for weight loss than for strength training, but can also contribute to strength training.
Another kind of strength training involves the use of resistance. Resistance bands and equipment that creates resistance are commonly used in equipment that is designed for strength training at home. In fact, there are some pieces of resistance equipment that are meant to work almost all of the muscles in the body and can be adjusted to increase resistance as strength increases. This kind of equipment is often designed to break down or close down easily so that it can be stored between workouts.
There are a number of exercises that require no equipment whatsoever that can be used as part of strength training at home. Push ups, for example, are a great exercise that can be performed to build up strength in the arms and the upper body. Sit ups and crunches work the abdominal muscles. Squats and lunges are great ways to work the legs while performing strength training at home.
Strength training at home is a great way to get fit. It can be used alone or to complement work that is being done in a gym or with a personal trainer. Especially when it is combined with cardio exercises and a healthy diet, strength training can lead to a very healthy body.
Push-ups are one form of strength training that can easily be done at home.

Sit ups are a good workout for the midsection.