How do I Decide Between Pavers and Concrete?
After you evaluate your goals and means for a patio, poolside, driveway, or walkway, you will be able to decide if pavers or concrete is right for you. Poured concrete is installed in large, solid blocks and has the advantages of acid stains, pattern stamps, or rough, safety textures for better disability access. Pavers are interlocking tiles of concrete, and some people like their flexibility, color, and architectural appearance.
Of course, both options have distinct advantages and disadvantages. Once you consider how you want to use your pavement, the size of your budget, your expectations of durability, and your design vision, one will probably emerge as your preferred choice. Keep in mind that, although both materials are made of concrete, can be colored, and form limitless shapes and sizes, they are nevertheless quite different.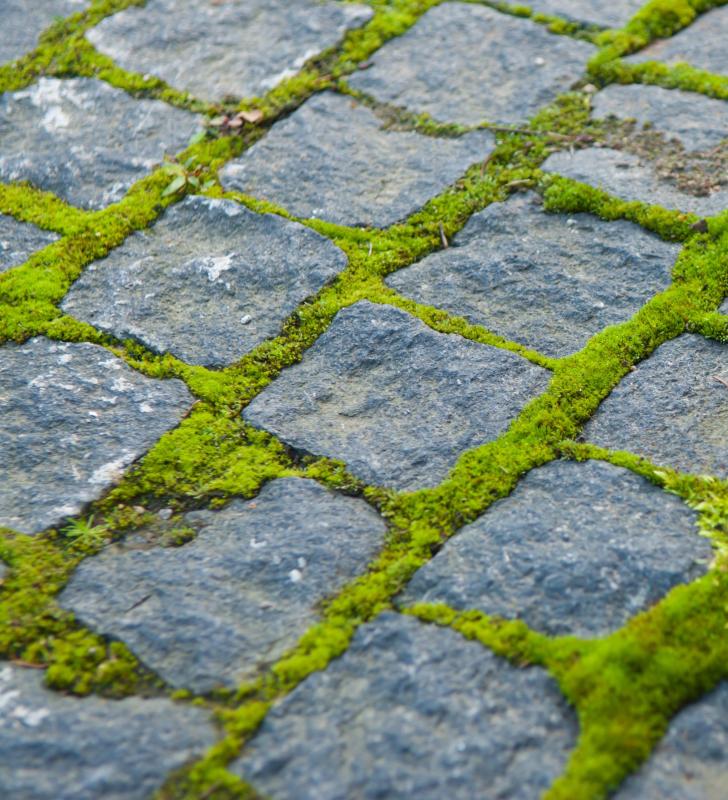 Poured concrete slabs are a traditional, fairly low maintenance possibility. For example, since they are a continuous surface, there are no joints or spaces for weeds, moss, or grass to take hold. If you don't want to be on your knees weeding, this might be a good option. On the other hand, if you envision cobblestone with joints of ground cover, like baby's tears, a solid slab won't do. The spaces between separate tiles allow you to cultivate plants that add atmosphere to a quaint outdoor space.
Another difference lies in the material's response to changes in the level of the ground due to earthquakes, erosion, and seasonal changes in humidity and temperature. Concrete maintains a flat, even surface, so you don't trip on lips or ledges. Then again, after an earthquake or other shifts in the ground, a slab will likely crack and must be repaired, and these repairs will certainly show. Pavers, since they are individually fitted with sand, not mortar, grout, or cement, settle separately. They "absorb" the settling of the earth without cracking. This forms small differences in height that could pose a risk of tripping or stubbing your toe.
An obvious but important thing to consider when deciding between pavers and concrete is their permanence versus adaptability. Solid, poured slabs are about as permanent as you can get. If you change your mind and want the pathway to curve instead of crook, you are looking at major demolition and repouring. Pavers may be time consuming to install, but they can more easily be dug up, moved, or replaced. For example, you could selectively replace a few scattered ones with fancier, decorated options next season. You can also shrink or expand the field of them with no visible demarcation.
An interesting compromise is stamped concrete. This is still a continuous, poured pavement, but a design is pressed into the top before it dries. This effect more or less mimics the look of separate tiles for a lower installation cost. The patterns come in herringbone, interlocking seashells, cobblestones, and many others.
Pavers are interlocking tiles of concrete.

Wet concrete being poured.

Moss growing between cobblestone pavers.

In general, poured concrete allows for better disability access than pavers.

Concrete can be sanded, then painted or stained for a unique look.