How do I Deal with Debt Collection Harassment?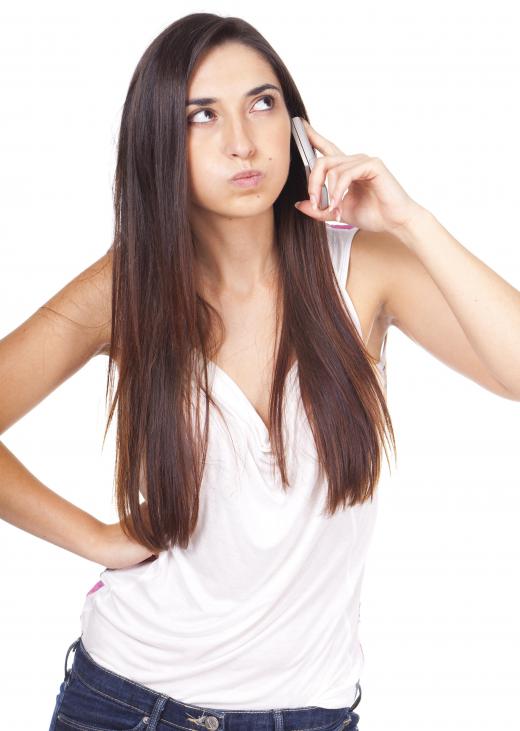 In most jurisdictions, debt collectors and creditors have the right to contact debtors for the purpose of collecting debts. Many places, however, do have laws against debt collection harassment. If you are being harassed by debt collectors, one of the most important things you can do is learn the laws in your area. Then, you may find it effective to write a letter requesting an end to the harassment and asking creditors to contact you by mail going forward. If your letter doesn't get the desired result, your next step may be contacting the authority responsible for enforcing debt collection standards in your area and possibly even filing a lawsuit.
When you're trying to deal with debt collection harassment, you may do well to start by learning the laws in your jurisdiction. If you learn the debt collection laws that apply in your area, you may be better prepared for dealing with debt collectors. When you are subjected to harassing behavior, you'll then be able to inform them that they are breaking the law. If the harassment continues, you'll already know how to report debt collection harassment.
In some cases, a simple letter may be enough to stop harassing collection phone calls. You may write a letter to the company that is harassing you and ask that its representatives only contact you via mail in the future. In many jurisdictions, debt collectors are legally required to comply with such requests. To secure proof that you have made this request, you may mail the letter to a debt collector and request a signed receipt. Additionally, you may keep a copy of the letter in your records in case there are disputes later.
Sometimes debt collectors do not end their harassment, even after they receive a legitimate request from a debtor. If the debt collection harassment continues, you may file a complaint with the authority responsible for upholding debt collection standards in your area. In some places, this is referred to as the Fair Trade Commission or the Office of Fair Trade. When filing your complaint, you'll typically need to provide details about the ways in which you are being harassed and any steps you've taken to stop the harassment.
You may also consider filing a lawsuit against a company that is harassing you if it is breaking your jurisdiction's debt collection laws. You may choose to represent yourself and sue in small claims court. Alternatively, however, you could seek a lawyer's help with suing a creditor or debt collection agency.


By: maximino gomes

Collection harassment may involve repeated, intimidating phone calls to debtors.

By: Artur Marciniec

Debt collection harassment may occur when people carry high amounts of credit card debt.

By: Monkey Business

Several countries have laws in place to protect debtors' rights.