How Do I Deal with Bad Customer Service?
Bad customer service commonly equals bad business because it threatens customer retention. One of the worst ways you can handle bad service is by ignoring it. As a consumer or potential client, your patronage or your potential patronage should be highly valued. When you are not treated as you think you should be, take the initiative to contact management or corporate offices. Also, take advantage of customer feedback opportunities.
You may receive bad customer service, and due to the attitude of the staff you encounter, you may conclude that no one cares about your opinion or concerns. In most instances, this is a terrible misconception. Businesses cannot thrive by disappointing or offending their customer base. Knowing this, most are likely to take your concerns seriously if they are made aware of them.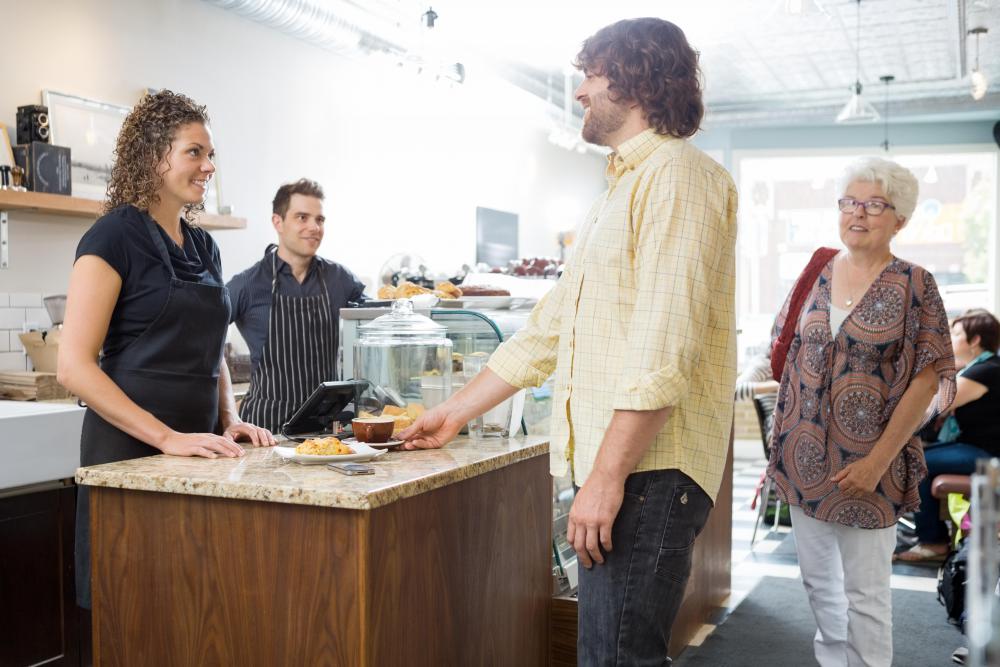 A business cannot be aware of your concerns, however, unless you share them. You can do this by starting at the point of contact. When you are a victim of bad service, immediately ask to speak to a manager. You do not have to suffer in silence and you do not have to try to reach a resolution with an employee. Fully express your concerns to management and find out what actions will be taken to rectify the situation.
If you are thoroughly satisfied with the manner in which management handles the situation, you do not have to do anything further. If you are skeptical about the resolution, disappointed by the treatment you received from management, or you feel your problem has been treated insignificantly, write to the company's corporate office or owner. In your letter or email, you should outline what happened to cause the problem, what actions management took or promised to take, and your reasons for continuing concern.
Many businesses provide resources for customers to communicate about their experiences. Customer service telephone numbers and email addresses are often printed on receipts. Comment cards are often made available or are presented to customers at the conclusion of their business transactions. Businesses commonly have managers or associates who interact with customers to present them with opportunities to express their concerns. If you experience bad customer service, make use of these tools and opportunities.
Publicizing your concerns can also be an effective way to handle bad customer service. An editorial in a local newspaper, for example, can have a severe impact on a small, local business. Blogging is another way you can make your concerns public. If your problem was handled to your satisfaction, you do not need to do this. However, if you were dissatisfied even after taking other measures, you should let the public know.