How Do I Cultivate Strategic Leadership Skills? (with pictures)
Strategic leadership skills can be cultivated through enrolling in degree programs and leadership seminars, observing effective leaders and implementing new strategies in a leadership role. Graduate programs in strategic leadership introduce learners to core leadership concepts and approaches. Leadership seminars allow leaders to concentrate on specific aspects of their leadership styles, such as developing a long-term vision or managing organizational change. Studying successful leaders in action also helps cultivate leadership skills. Applying newly learned skills to management roles helps leaders learn from a process of experimentation.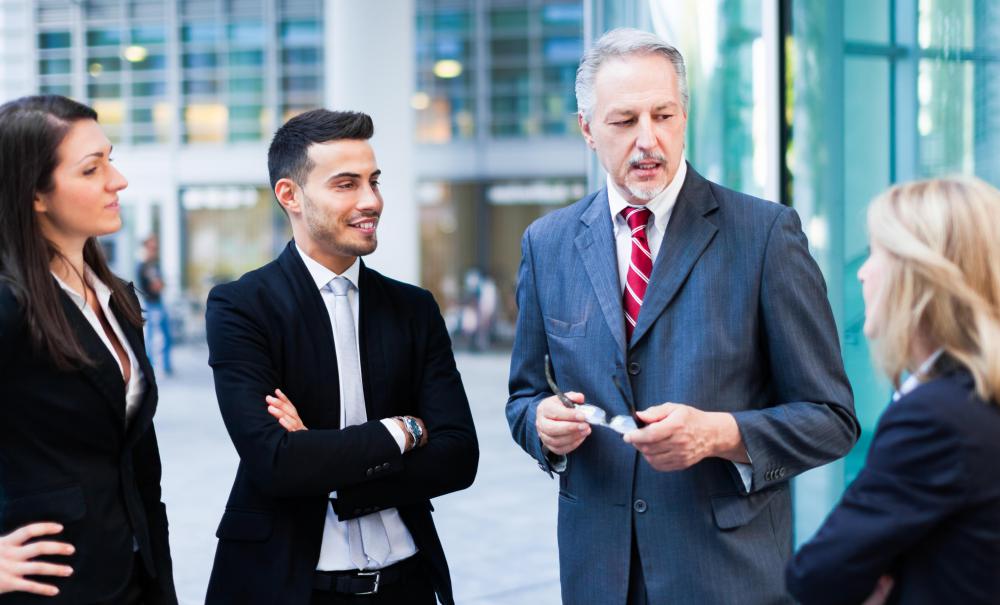 Graduate programs offer a structured approach to developing strategic leadership skills. Learning how to develop a long-term strategy and motivating employees to embrace the new vision are typical topics in a strategic leadership program. Structured programs allow for extensive discussion on leadership topics and introduce learners to case studies of leadership successes and challenges. In high-quality programs, instruction typically is offered by professionals who have worked in leadership capacities and who present theories in a practical context.
Leadership seminars also offer aspiring leaders opportunities to build strategic leadership skills. A seminar on strategic change management, for example, might introduce participants to effective methods of guiding the members of an organization through a difficult change. Helping the members of an organization to understand the need for change and creating an environment that welcomes innovation are possible benefits of a change management seminar. Other topics for leadership seminars might include organizational conflict resolution and forming strategic business partnerships.
Strategic leadership skills also can be developed by learning directly from effective leaders. Interviewing a wide variety of leaders who are known for their innovative abilities and successful strategies is a useful approach for gaining new ideas. Asking an accomplished leader to serve as a mentor presents an opportunity to ask questions, listen to time-tested advice and gain confidence as a leader. Reading books that were written by successful leaders and entrepreneurs can also provide useful insights that could be applied to leadership objectives.
Opportunities to cultivate strategic leadership skills might be present in management positions. Learning on the job generally involves a trial-and-error process that helps a leader discern the most effective strategies. A manager might be tasked with the operational aspects of running a business. Moving into a more strategic role might involve thinking about the long-term potential of the business. The profitability of developing new products, forming new partnerships and outsourcing specific aspects of the work are initiatives that a manager can spearhead to strengthen his or her strategic skills.
Opportunities to develop strategic leadership skills might be present in management positions.

Learning directly from effective leaders is one good way to attain strategic leadership skills.