Leeks, a member of the allium family of plants, are closely related to onions and can be cooked in the same ways. Unlike onions, however, leeks must be thoroughly cleaned before cooking, because a good amount of sand or dirt is usually present between the layers of leaves, regardless of how or where it was grown. There are many ways to cook leeks, and the vegetable itself is versatile, lending itself well to frying, braising, boiling in soups or stocks, or roasting in an oven. Leeks can be used as a substitute for onions or as part of a mirepoix, or they can be cooked and served as a vegetable side dish on their own. It is even possible to slowly cook leeks until they caramelize for a rich, developed flavor.
Before attempting to cook leeks, it is important to clean them. This is done by cutting the leeks lengthwise in half to expose the different layers and then either cleaning each layer under running water or placing the leeks in a bowl of cold water. In a bowl, the grit and dirt will fall to the bottom of the bowl while the leeks will float to the top. The fibrous, deep green leaves of leeks should be removed, although they can be used as a flavoring in stock.
A simple way to cook leeks is to cut the pale parts of a leek into small pieces and place those parts in a hot frying pan with some butter or olive oil. The leeks can then be sauteed over medium heat until, like an onion, they are sweated, meaning they are soft, glossy from the moisture in the pan and a little translucent on the surface. Sauteed leeks can be served as they are or included in other dishes as an accent near the end of cooking.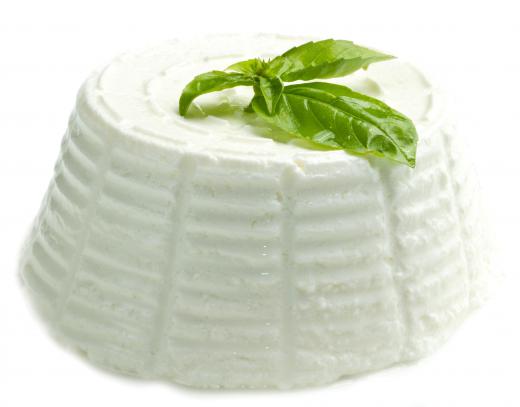 Use in soups, stocks or stews is an effective way to cook leeks to extract most of the flavor they contain. One classic soup, known as vichyssoise, is made with milk or cream, potatoes and leeks that are cooked together and allowed to cool, with the soup being served chilled. The flavor of leeks also tends goes well with creamy soups or soups that are made with cheese.
Leeks also can be roasted in an oven. As leeks cook, they begin to caramelize and concentrate their flavor in soft, browned areas. This can be done by placing halved leeks on a baking pan and coating them lightly with oil and a little salt, then placing them in an oven until they brown just slightly and become tender.
There are many ways to cook leeks and many recipes that call for them specifically. Leek and goat cheese tarts, ham and cheese with leeks soup, leek frittatas and leeks braised in chicken stock, garlic and mustard, are all common ways to cook leeks. They also can be used in nearly any recipe that calls for onions and can make a nice accompaniment for dishes with shallots or garlic.
AS FEATURED ON:
AS FEATURED ON:

By: Joelk75

Sauteed leeks in a pan.

By: Lsantilli

Goat cheese, which can be combined with leeks to make tarts.

By: Africa Studio

Carrots and potatoes can be served with leeks.

By: Monkey Business

Leeks are commonly used in vichyssoise.

By: MSPhotographic

Garlic and onions are indispensable ingredients in many versions of leek soup.