How do I Convert OGG to WAV?
OGG and Waveform (WAV) audio format – also written as .ogg and .wav) are two different digital formats for audio files. Audio codecs for OGG are used in a variety of media players, both computer-based and portable. WAV format is the standard used by Microsoft and IBM. The OGG format is free, open-source, and not subject to any patents. You can convert from OGG to WAV format using any number of media converters – there are free, subscription, and paid applications available for this conversion.
While you can convert OGG to WAV by using any number of freeware applications, the actual applications available do change from time to time. An Internet search for "audio converter," "convert ogg to wav," or "convert audio formats" typically will turn up the current applications that are available. Software and technology review sites typically can provide tested products, usually with reviews attached.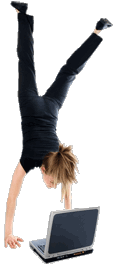 Audio converter programs should handle many more conversion tasks than only OGG to WAV. Generally, these applications allow you to convert either from or to audio file formats such as MPEG Audio Layer-3 (MP3), Windows® Media Audio (WMA), and Advanced Audio Coding (AAC). It is common to find that while the number of output file types may be limited, the number of input file types that audio converter software can handle is more extensive.
You should also be able to perform various other changes to your audio files while converting from OGG to WAV. Changes include being able to adjust the sample frequency to create a larger or smaller file, adjust the size of the bit rate, and change the settings on the channels. You should be able to change the general quality level, as well.
It generally is advisable to choose an OGG-to-WAV converter that maintains ID3 tags for your file. An ID3 tag is metadata about the audio track, including title, artist, track number, and album name. Choosing software that allows you to keep the ID3 tags means that you will not have to re-input the file information once the conversion is complete.
Because OGG is a container format, you may find that video information is stored in the OGG file along with audio information. Some audio converters can filter out the video input, while some cannot. It can be a good idea to look for freeware or free-trial software to ensure that the application will do what you need it to. You should also be aware that WAV files are quite large and will take up more space than the same OGG file would.
AS FEATURED ON:
AS FEATURED ON:

Woman doing a handstand with a computer